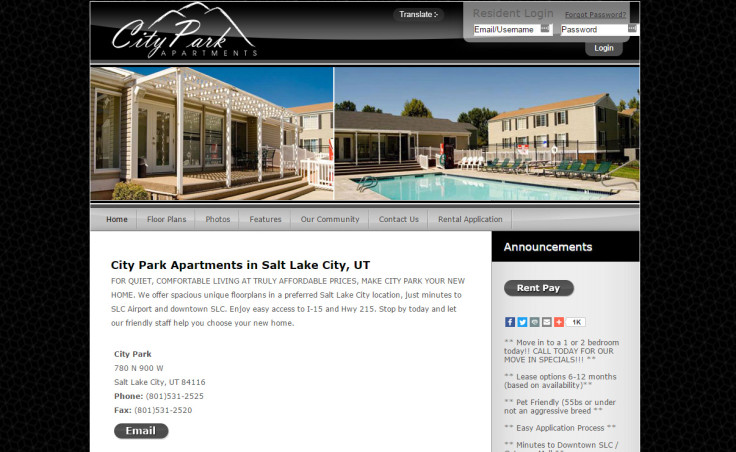 Tenants living at an apartment complex in Salt Lake City, Utah in the US have been ordered to add their landlord as a friend on Facebook or risk breaching their lease agreements.
The residents told local Utah TV channel KSL that a new "Facebook addendum" was taped to their doors on Friday 27 May. The document stated that the apartment complex had modified its tenancy agreements so that all tenants are now required to "friend" the City Park Apartments public Facebook page within five days, or be found in breach of the agreement.
The same document also required the tenants to authorise the apartment complex to post pictures of the tenants and any visitors they received on the Facebook page, presumably to help advertise the apartment complex as an attractive place to live.
"I don't want to be forced to be someone's friend and be threatened to break my lease because of that. It's outrageous as far as I'm concerned," said tenant Jason Ring, who intends to move as soon as his lease runs out in one month. "It's a violation of my privacy."
The Facebook addendum also requires tenants to agree not to post any negative comments about the apartment complex community on any public forum, including Facebook.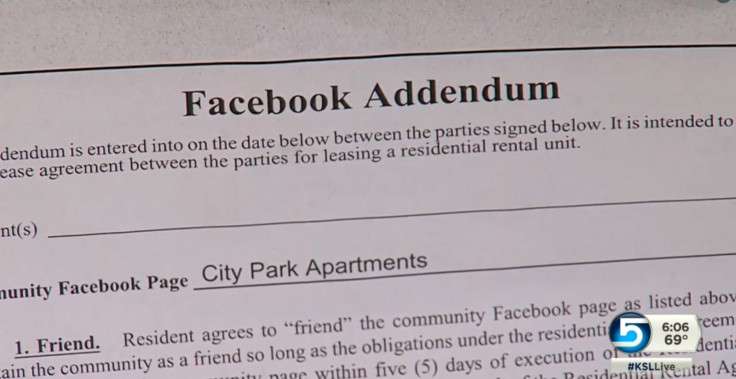 Following US property law, any new tenants who move into this apartment complex will have to abide by these rules should they choose to sign the lease agreement, however, for tenants who have already signed the lease, they can contest a late add-on to the contract as long as they do not sign the addendum.
Following the incident and its coverage by KSL, numerous residents posted negative reviews of City Park Apartments on its Facebook page, which as of 1 June, seems to have been taken offline.