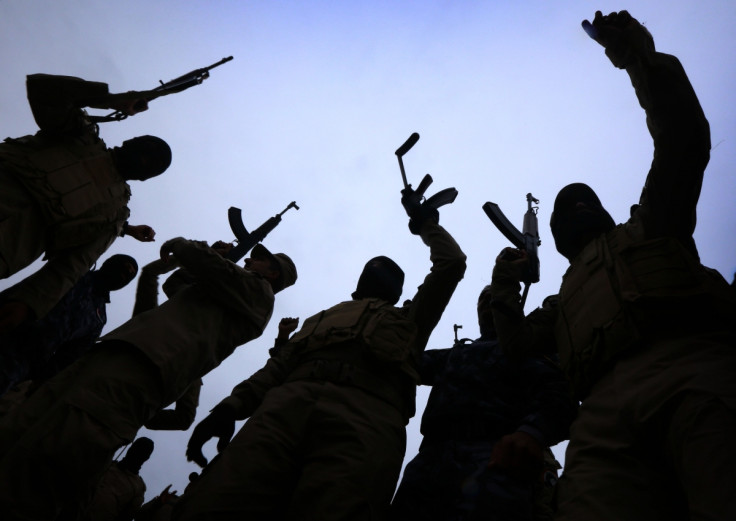 A lawmaker in Knoxville has reportedly said that terrorist organisations should be allowed to recruit on college campuses in Tennessee. Rep Martin Daniel comments came while presenting a bill called the 'Tennessee Student Free Speech Protection Act'.
The bill would ensure that state institutions are required to adopt the freedom of speech and expression policy to "protect student speech and activity". During a debate on the bill, Rep John DeBerry Jr reportedly asked Daniel whether he believed terrorists should be allowed to stand in the middle of university campuses and "recruit for Isis".
The Tennessean quoted Daniel as responding: "Yes. So long as it doesn't disrupt the proceedings on that campus. They can recruit people for any other organisation or any other cause. I think it's just part of being exposed to different viewpoints."
During the debate, Daniel raised concerns about the fact that students' free speech in Tennessee campuses had been diminishing in recent years because of "unfair policies". He called for colleges to observe freedom of speech on campuses and cautioned that schools are "shielding students from objectionable speech".
DeBerry said that young people were not ready for complete free speech and that "the world has changed" since the era of protest in the 1960s. Following Daniel's comments on Isis being allowed to recruit on college campuses, the chairman of the House, Education, Administration and Planning Subcommittee, Mark White, recommended that the bill be taken off notice.
DeBerry said during the debate: "There are young people who are not ready yet. They're half-baked, half-cooked, who are recruited to work against their own parents, their own nation, and I would be concerned as a parent and as a citizen. Free speech is one thing; being stupid is another."
Daniel raised concerns about a policy at the Middle Tennessee State University, which states that students wanting to hand out literature on campus have to fill out an application form five days in advance. He pointed to this as an example of "unfair policies" that was conflicting with students' freedom of speech.
The Clarion Project, a NGO that fights against Islamic terrorism, supported Daniel's notion on their website. They said that it was important to allow these people to speak in order to challenge them.
The statement read: "It is vitally important to challenge the Islamist ideology wherever possible and act to prevent radicalisation. Yet free speech is one of the cornerstones of a flourishing democracy. To give it up in order to combat Islamism – an ideology that wishes to dismantle our way of life – would be to forget what we are fighting for."