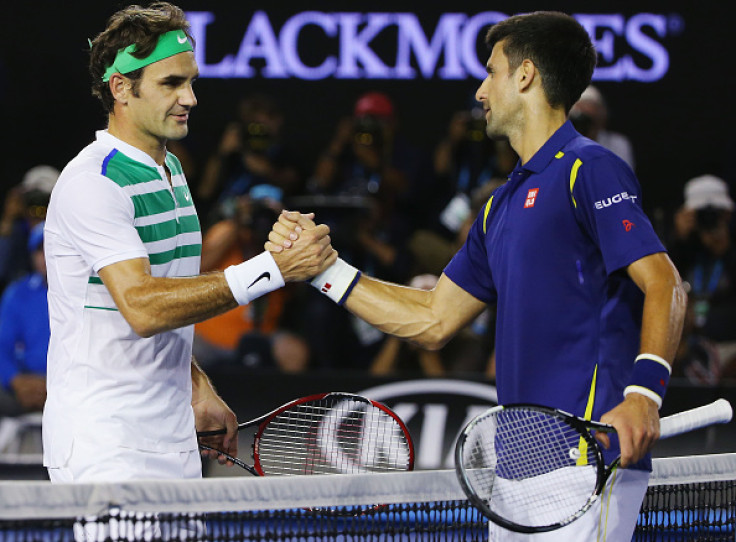 Novak Djokovic has commended Roger Federer for finding the perfect balance between having a family and being competitive on the tour and admits that the 35-year-old is a fine example to follow once he gets to his age.
The Swiss ace surprised everyone when he lifted the Australian Open crown in January, especially since it was his first ranking tournament since last July, when he cut his season short due to a knee injury. It is his first major title since his win at Wimbledon in 2012.
Federer revealed ahead of his injury comeback that the six-month break will help him prolong his career and indicated recently that he will concentrate on peaking during the Grand Slams instead of overworking his body by playing too many tournaments like in the past. Djokovic believes it is a clever strategy at this point in Federer's career to concentrate on the big tournaments rather than chasing the number one ranking.
"He won it at 35 age and it shows that anything is possible," Djokovic said, as quoted by tennisworldusa.org.
"He is the example of a person that works much on the prevention, on himself, he takes care about his body. He has a family too and managed to find a balance to put his effort, to be willing and motivated for the most important tournaments.
"He tries to get his best results in the Grand Slam tournaments, then if the first position in the Rankings comes, it's okay. It's not that I want to copy him, but I think it's a situation that we have to deal with when we reach this age," the world number two explained.
The Serbian, who is also a father, recently admitted that tennis is currently not his number one priority. He has been out of form in recent months having lost in the third round of the Australian Open and in the second round at the Acapulco event last week.