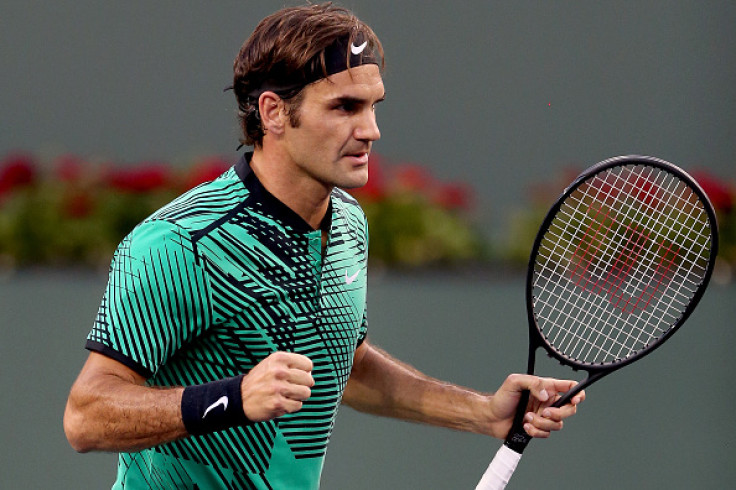 Roger Federer has admitted that the match against Rafael Nadal was easy 'physically' unlike their three and a half hour battle at the Australian Open final earlier in the year.
The Swiss ace took just one hour and eight minutes to beat the Spaniard 6-2, 6-3 in the fourth round of the ongoing BNP Paribas Masters at Indian Wells on Wednesday (15 March). Federer controlled the match right from the start and indicated that keeping the points short worked in his favour during the game.
Federer believes it was good to have a low-intensity match as he still has at least three more rounds to play if he goes all the way to the final. In Melbourne, his encounter with Nadal was in the final, and the former world number one could afford to relax in the aftermath of the game. However this week, he will just have one day off before he returns to the court to take on Novak Djokovic's conqueror Nick Kyrgios in the quarter-finals.
"Physically it was easy, because we didn´t have many long rallies. It wasn´t quite intense. It wasn´t three-and-a-half hours like in Melbourne, but we knew that going in. If you look at most of the matches, like Kyrgios against Djokovic or you name it, there is not that many long rallies unless both players really want it. When one guy doesn´t want to have long rallies, you can bail out with big serves, big shots. And I think Rafa knew that he had to do some of that, too," Federer said, as quoted on tennisworldusa.org.
"It wasn´t enough just to putting the ball in play. That´s why the points stayed short. So for me it was physically a good match. Also, looking ahead, it´s always good saving energy, conserving energy for the rest of the tournament, but also for the rest of the season and for your life, because every step more you take on court has an effect down the road, I believe (smiling). Obviously can´t celebrate too long this time around. I have to get back to work in a couple of days," the 18-time Grand Slam winner added.