Tennis star Andy Murray investing in start-ups via equity crowdfunding platform Seedrs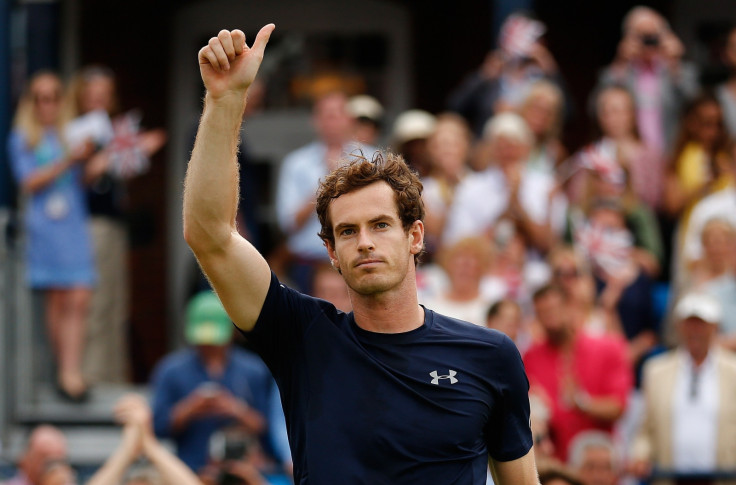 Tennis champion Andy Murray has made investments in a couple of UK start-up businesses and an early stage VC fund, via equity crowdfunding firm Seedrs, after he join the technology platform's advisory board in June.
The three start-ups are: Tossed, a healthy eating chain; Trillenium, a builder of 3D virtual shops; and the Fuel Ventures Fund run by British entrepreneur Mark Pearson. The amount Murray invested was not disclosed.
Equity crowdfunding allows broad groups of investors to fund startup companies and small businesses in return for equity. The potential is greatest with startup businesses that are seeking smaller investments.
Murray said: "The three businesses I've chosen to kick off my crowdfunding investment portfolio are all in areas of industry I find interesting. Healthy eating is something I have to be passionate about as a sportsman, so Tossed was immediately one to consider, and the other two businesses are really pushing the boundaries of technology.
Seedrs said London-based salad chain Tossed has now exceeded its £750,000 target, while Trillenium has been backed by UK success story ASOS and has raised over £225,000 on Seedrs so far.
Entrepreneur Mark Pearson of the £30m Fuel Ventures Fund has decided to "venture into venture" after selling myvouchercodes.co.uk, and achieving a Midas-like hit rate in start-up fundings.
Fuel Ventures has a "pipeline" of 15 to 20 businesses it is looking at, Pearson told CNBC. He said the first investment will be announced soon in a company "disrupting the estate agent market." The VC declined to name the firm but said that in the last nine months, it had increased its net revenue per month from £9,000 to £115,000.
© Copyright IBTimes 2023. All rights reserved.