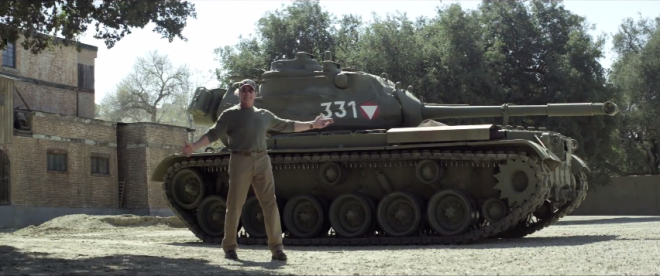 Arnold Schwarzenegger owns a tank, and he's very proud of it.
In fact he's so happy about owning it, that he's inviting you to California to crush things with it – for charity!
"After hard work, labouring and slaving away, I finally have achieved my life-long dream," he says in the video below. "It is not the new Terminator or the new Conan: The Barbarian or anything like that, but to finally possess my own f**king tank!"
Among the objects he crushes in the video are a piano, a taxi, a roll of bubble wrap and 66 birthday cakes.
Spliced with footage from his films, including Terminator, Predator and... Junior the hilarious video has already been watched over 1 million times.
The former Governor of California is doing so in support of his charity, After School All-Stars. All you need to do is head over to Omaze.com/Arnold and enter the competition for a fee. The more money you donate, the more entries into the competition you get – as well as some Arnie-inspired gifts for more expensive entries.
Schwarzenegger's After School All-Stars was founded twenty years ago to set up after-school programs around the US.