A Chinese woman was attacked by a python during a snake snow in Phuket, Thailand. Jin Jing, 29, was taken to Phuket International Hospital to receive treatment following the incident. She has reportedly received £2,200 (€2,950, $3,200) in damages.
A video uploaded to YouTube captures the moment that the snake strikes at the woman. Two male handlers are seen holding the reptile, as two female tourists pet the python's long body. One of the women leans forward to kiss the snake on the head. The python then strikes and locks on to the woman's nose.
The tourist is seeing attempting to pull her head away, while the handlers work on prising the snake loose. Onlookers are heard screaming as the woman wrestles with the python. The incident is believed to have taken place at a snake show in Chalong, organized by the Phuket Biotechnology Institute.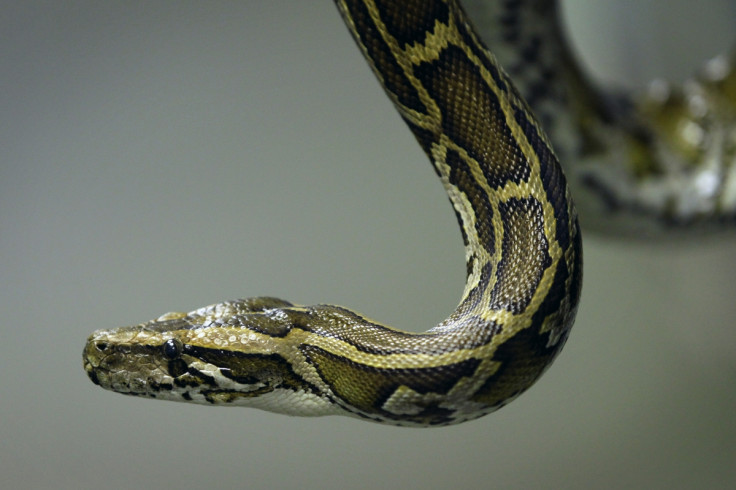 Local media reports have indicated that Jing was released from hospital after receiving eight stitches on her nose. The incident has allegedly prompted Thailand officials from Phuket Tourism to investigate Phuket Biotechnology Institute, according to Asia One. The company is believed to have temporarily halted their snake shows and is said to be training their staff in safety measures.
A spokesperson for the organisation told local media: "We have settled the matter and the tourist has returned to her home country. Going forward, we will no longer let tourists play with or touch the animals to avoid incidents like these."
An image of the victim's bite marks has begun circulating the Internet following the incident, along with the video clip of the attack. More than 50,000 people have watched the video since it was uploaded to YouTube on 9 January. Many have commented that the woman "deserved it" and have condemned the use of a snake for tourism purposes. According to Phuket News, the snake was part of a show and was not poisonous.