Shirtless Canadian PM Justin Trudeau startles hiking family as he emerges from cave in rural Quebec
The Godby family got a selfie with the topless Canadian PM in Quebec's Gatineau Park.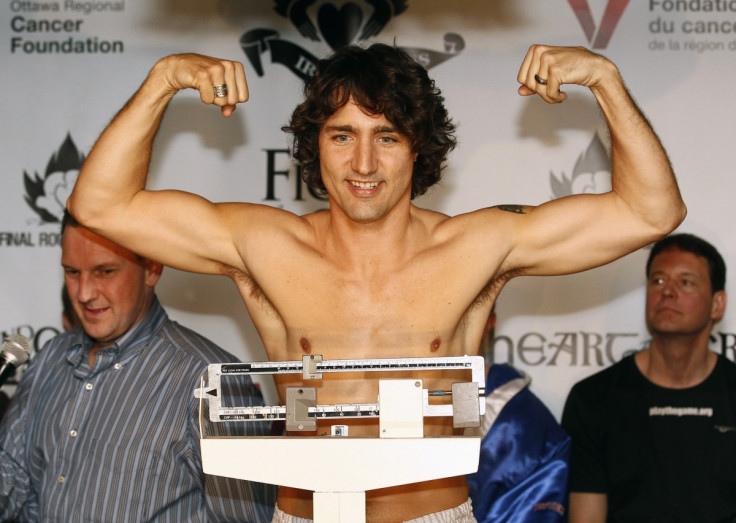 A Canadian family in Quebec's Gatineau Park stumbled upon a shirtless Justin Trudeau while they were walking this week as the Canadian prime minister emerged from a cave.
The Toronto Star reported Trudeau was discovered by the Godby family on their five-day camping trip and they could not pass up the opportunity to take a selfie with the premier.
Jim Godby, his wife and two children were exploring paths near their camp when they discovered Lusk Cave, an ancient marble cave which attracts tourists in summer.
When they approached the cave, Trudeau emerged with his own family. "It was like a 20-foot-wide round hole and Justin emerged with his family in tow and said, 'This is the moment of truth; do we stop here or do we carry on?'" Godby told the Toronto Star.
The meeting with the Trudeau proved to be a "really neat encounter" according to Jim Godby and his son Alexander, 13, who is pictured with a suntanned and slightly dishevelled Trudeau in a souvenir selfie from the experience. They said Trudeau appeared more relaxed in the outdoor setting.
© Copyright IBTimes 2023. All rights reserved.