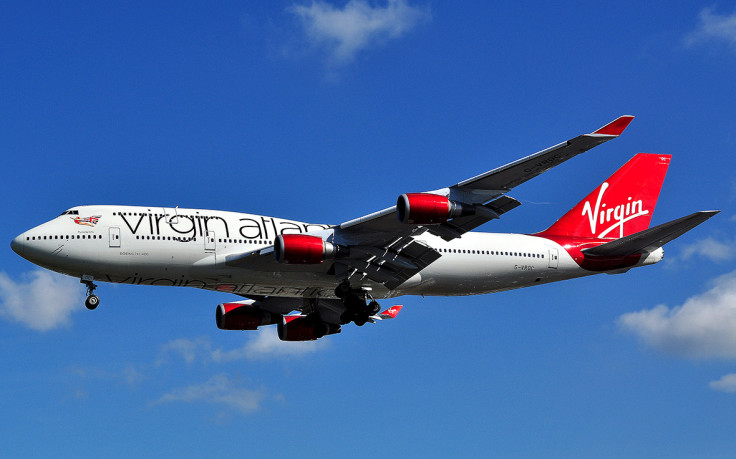 A Virgin Atlantic Boeing 747 plane has landed safely at Gatwick after developing problems with its landing gear.
Emergency services are surrounding the plane, but no emergency chutes have been deployed, BBC footage shows.
Previously, the plane en route to Las Vegas and carrying 447 passengers and 15 crew circled the West Sussex airport for several hours, with witnesses reporting it tilting in an effort to activate the landing gear. The holidaymakers on board would have been aware the plane was in trouble.
Experts told Sky News the flight may have been dumping fuel.
Photographs of the plane show that one of the sets of wheels was not down.
"The lighter the aircraft is the slower it can land," said air traffic control expert Philip Butterworth-Hayes.
Eyewitnesses reported the jet was flying at relatively low altitude and the pilot appeared to be trying to "shake" the landing gear down.
Nick Hughes, who was on board, told the BBC the crew made several attempts to try to free the landing gear.
"They put the thrust on quite heavily and then dipped down, I think, to try and loosen the gears but obviously nothing kind of worked."
Describing the mood on the plane as it was circling, passenger Dan Crane, 24, from Bromsgrove, Worcestershire, said it was "anxious, a lot were worried, some crying. The mood was quiet, just waiting for the captain's next announcement."
Mr Crane, who is with family and friends, said the crew kept everyone informed, adding: "They said it was an emergency landing and we had to brace on impact."
Passenger Mike Kaufman said the crew remained calm and professional throughout the four-hour crisis.
"Everybody gave the crew a big round of applause when we landed," he told Sky News from the plane. "I can't wait to get into the terminal and have a gin and tonic now."