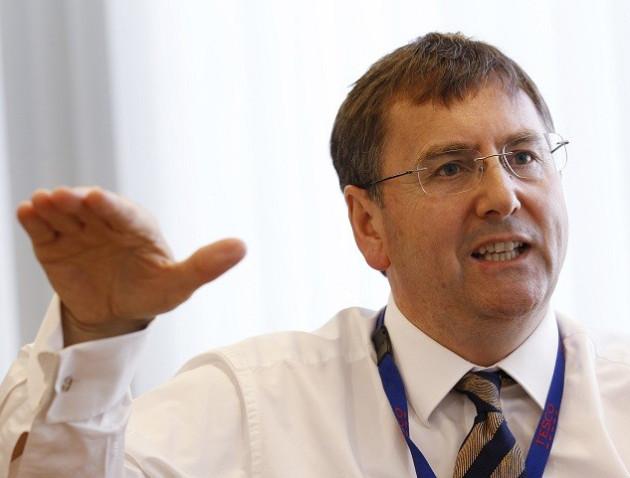 Tesco boss Philip Clarke has warned Chancellor George Osborne over the painful decline in incomes suffered by consumers ahead of the Autumn Statement.
The chief executive of Britain's biggest supermarket has seen his firm affected as a knock-on of the struggles of everyday consumers, whose incomes have been hammered by wage-busting price inflation, soaring energy and housing costs, and slashes to the government's welfare bill.
Osborne is set to reveal his Autumn Statement against the backdrop of a recovering economy and upwardly revised growth forecasts. But Clarke is sounding the alarm over what is happening below the headline GDP growth rates, which have accelerated along the first three quarters of 2013.
"Consumers are still managing the effects of an unprecedented period of declining real incomes and a higher cost of living; the average spending power of a typical UK household is around 10% below its 2007 peak, in real terms," said Clarke in his firm's third quarter management statement, which revealed a like-for-like sales drop of 1.5%.
"Continuing pressures on UK household finances have made the grocery market more challenging for everyone since the summer and our third quarter performance reflects this."
He later told the Evening Standard: "The market slowed in September and Tesco slowed with it as consumers pulled in their spending. Incomes are lower and things like high energy bills are sending shock waves through the market."
In early 2013, the Office for National Statistics (ONS) revealed that UK wages had fallen in real terms to the same levels as a decade before.
Workers had seen wages rise much more slowly in the post-financial crisis economy. Public sector workers have had their pay increases frozen at 1% a year, effectively a real terms decline when you take inflation into account.
Moreover, the government's welfare bill has seen billions of pounds slashed off under its austerity programme to erase the structural deficit in public finances.
Fewer families now receive child benefit because the earnings thresholds have been lowered. Housing benefit payments have been slashed under the so-called "Bedroom Tax", which reduces the amount a recipient is entitled to based on how many spare rooms they have. And all benefit payments have also been subject to a 1% cap on annual rises.
Incomes are forecast to start rising again in 2014.