Tesco posted a rise of 1.6 percent in its underlying pre-tax profits at £3.9 billion and announced it will spend over £1 billion to make the UK shopping trip better for customers.
Total sales for 52 weeks ended Feb 25 were at £72 billion, increased 7.4 percent from the last year. The international retailer, since the start of the year has lost market share to its competitors and in particular to Asda Group Ltd which is owned by Wal-Mart, J Sainsbury and Wm. Morrison Supermarkets.
Same-store revenue also worsened in the final quarter, however, the retailer has already taken steps to regain the market share by rebranding of its basic "value" range.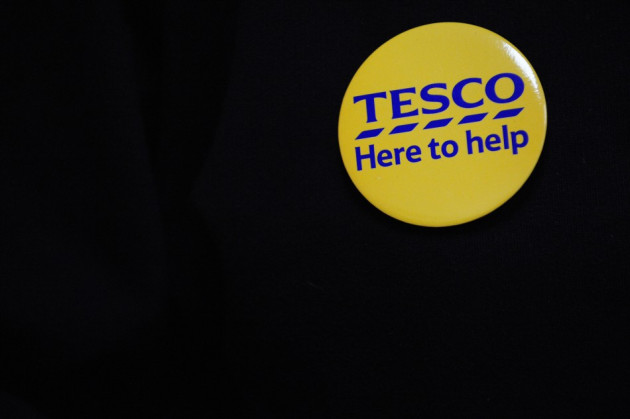 Shares of the company rose as much as 2 percent in the early trade on LSE. The stock has fallen 19 percent this year, the worst performer in the U.K. benchmark FTSE 100 Index.
"The changes [implemented so far] seem to have worked well, although this is obviously a first impression and success will depend upon meticulous execution throughout each of the stores," said analyst Philip Dorgan at Panmure Gordon.
Sales at U.K. stores open at least a year also fell 1.6 percent in the fourth quarter, excluding fuel and value-added tax, higher than the previous quarter's 0.9 percent drop.
"Whilst our International business is delivering excellent growth, contributing £1.1 billion of profit to the group, we fully recognise that we need to raise our game in the UK. As a result, we are committing over £1 billion to make the UK shopping trip better for customers: more staff giving improved service in-store; refreshed stores that are better and easier places to shop; lower prices and even more value from an improved product range. As we improve the shopping trip for our customers, it will follow that our sales growth and financial performance will improve too," said Chief Executive Philip Clarke while commenting on the results.
Tesco's return on capital increased to 13.3 percent and it maintains the target of 14.6 percent for the year 2014 -15.
"These are decisive steps and this cost investment - as we have already announced - will constrain our near-term profitability. We are also focusing our lower overall capital expenditure more into our existing stores and in building our online businesses. We are adapting our UK capital plans so that we have the right store base for the future, to underpin the returns that create long term value for our shareholders. Together these steps are the right things to do both to improve the shopping trip for customers and to secure a return to profitable growth in the UK," added Philip Clarke.