Tesco has sold its specialist gardening company, Dobbies Garden Centres, for £217m (€275m, $310m) to a consortium led by Midlothian Capital Partners and Hattington Capital. Dobbies operates 35 stores across Scotland, England and Northern Ireland.
The sale is no surprise as in April reports had indicated that Tesco was mulling to offload the UK's second largest garden centre chain.
The deal is in line with Tesco chief executive Dave Lewis's strategy to offload non-core assets and concentrate on its main supermarket business. It is also aimed at reducing the company's debt and get rid of its junk credit rating. In line with the strategy, the Hertfordshire-headquartered company agreed last week to sell its Giraffe chain of restaurants and its controlling stake in Kipa, its Turkey-based supermarkets business. In 2015, Lewis had sold Tesco's South Korean arm for $6.1bn.
In 2007, Tesco had announced its decision to acquire the Edinburgh-headquartered Dobbies for £155.6m. The deal was completed in 2008, marking the supermarket chain's first non-food acquisition. Dobbies contribution to annual profits of Tesco in the previous financial year was £17m.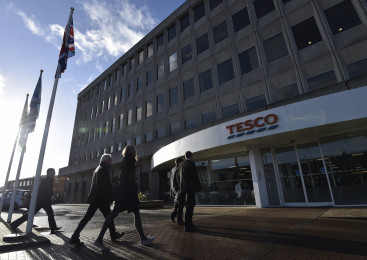 "Through their hard work and dedication to customer service, Dobbies colleagues have built a great business, and I would like to thank them for everything they have done. It was a difficult decision to sell the business, but we believe this agreement will give Dobbies a bright future, while allowing our UK retail business to focus on its core strengths," Lewis was quoted by the Financial Timesas saying about the sale.
Midlothian Capital Partners is a family-office funded private investment business, and has offices in London and Connecticut. Hattington Capital is a boutique private equity firm based in London.
Barney Burgess of Hattington Capital, who was previously a commercial director at Tesco, and Andrew Bracey of Midlothian Capital Partners said, "[Dobbies] is a great business with fantastic colleagues. We're very optimistic about the potential of the business, and we look forward to growing the business across the UK from its base in Scotland."