Tesco, as part of its strategy to offload noncore assets, has agreed to sell its Giraffe chain of restaurants and its 95.5% stake in Kipa, its supermarket business in Turkey. While the former will be sold to Boparan Restaurant Holdings, the latter will be offloaded to Migros Ticaret.
Speculation over Tesco putting the chain on the block started doing the rounds more than a couple of months ago.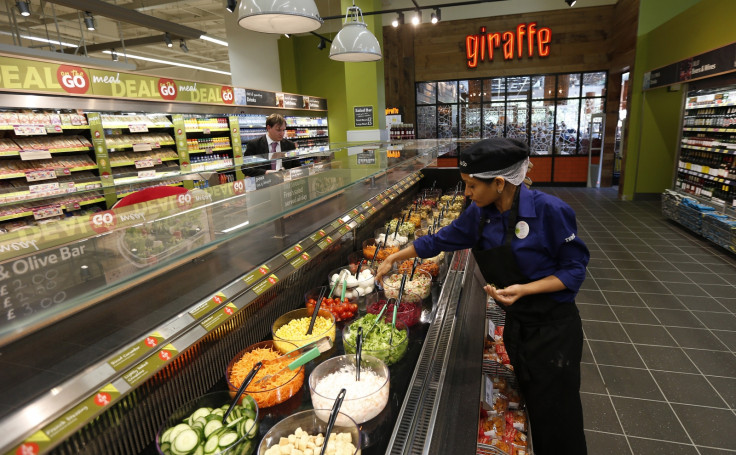 Under the current deal, Boparan Restaurant Holdings, an investment vehicle owned by British businessman, Ranjit Singh Boparan, will acquire Giraffe's 54 standalone restaurants which include 12 franchisees along with the three Giraffe restaurants which are within Tesco stores. The value of the transaction has not been disclosed.
Boparan already owns Harry Ramsden's fish 'n' chip restaurants, Fishworks, a seafood restaurant chain, and The Cinnamon Club, a high-end Indian restaurant in Westminster.
Giraffe was acquired by the British supermarket chain for £50m (€63.93m, $72.21m) in 2013, when Philip Clarke served as its chief executive. The idea at that time was to help the supermarket chain diversify from its retail business and utilise excess space at some of its stores. Clarke had also expected that the family-friendly restaurant would attract more customers to its stores.
Giraffe's losses have only grown since the takeover. It had reported an annual loss of £4.1m for the year ended March 2015. This was put on the block as part of the offloading strategy by Dave Lewis, who took over as CEO at Tesco, post Clarke's sacking in 2014.
Lewis said: "As we stabilise the business in the UK, we continue to focus on where we can best serve the needs of our customers, while ensuring our business remains sustainable for the long-term. Giraffe is a much-loved brand, and while casual dining remains an important part of the shopping trip for many of our customers, we will continue to meet these needs through our Tesco Cafés and other providers."
As for the Kipa deal, Migros Ticaret, one of the biggest chains of supermarkets in Turkey, will purchase Tesco's controlling stake for £30m. This is expected to reduce Tesco's debt by £110m.
"The sale of Kipa reflects the particular strategic challenge we have faced in Turkey as a small regional player in a highly competitive market. It removes the need for the sustained investment required to enable the business to compete independently, allowing us to focus on improving profitability in Central Europe and continuing to grow our businesses in South East Asia," Lewis said.