Not content with announcing the fastest-accelerating car on sale today, Elon Musk has also revealed that an upcoming Tesla software update is almost ready and will include improvements to the Autopilot self-driving feature. Version 8.0 of Tesla's vehicle software entered beta testing back in June, but comments made by company chief executive Elon Musk suggest drivers won't have long to wait until it is sent to their cars via a free over-the-air update.
Reported by Electrek, Musk, despite refusing to comment on Autopilot directly, said on 23 August: "One thing I should say though is that with Version 8.0 of the software, which is hopefully going to final review right now, there will be material improvements in the autonomy of the car.
"I think the amount of work that has been going into Version 8.0 will be very noticeable. The improvements will [be] on several dimensions, but that's only a software update so it will be applicable to all cars."
From this, we can surmise that Version 8.0 will be available to the public very soon, and the Autopilot improvements it includes will be coming to all Tesla cars with the self-driving feature enabled. All Tesla's built in the last year include the hardware necessary for Autopilot, but switching the system on is a £2,200 option when the car is new, or £2,600 to enable at a later date.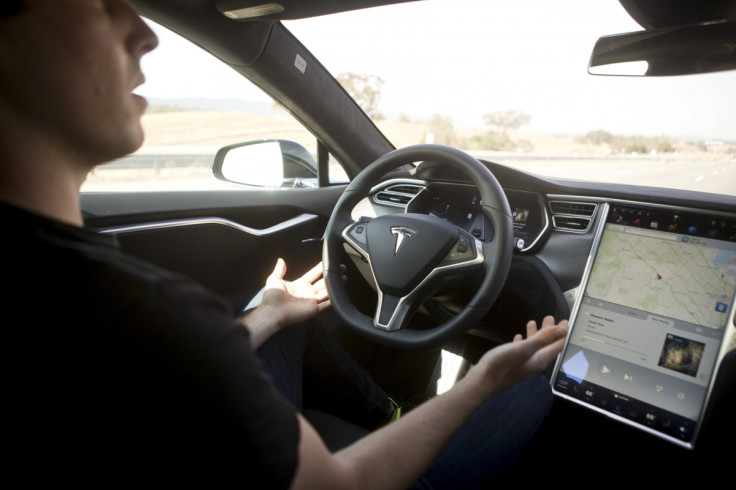 These Autopilot improvements come soon after the system suffered its first drive fatality. In late May, 40-year-old Joshua Brown was killed when his Tesla Model S hit a truck which, due to its white colour and bright sky behind, was not seen by either Brown or his car, which was driving itself in Autopilot mode. Autopilot uses cameras and sensors to keep itself in lane and a safe distance from the vehicle ahead.
Musk has previously described Version 8.0 as the "most important UI [user interface] refresh since the launch of the Model S" and it is expected to include updates to the car's sat-nav and music playback features.
News on Version 8.0 came after Musk and Tesla revealed a new P100D option for its Model S and Model X electric cars. The 100 refers to a battery which is 11% larger than any used by Tesla before, bringing with it faster acceleration, a longer range between recharging, and a higher price. At 2.5 seconds, the Model S is the fastest car from 0-60mph currently on sale; the Model X clocks in at 2.9 seconds.