UPDATE: UK prices for the P100 range announced. Scroll down for details.
---
Tesla has announced a new P100D variant for its Model S and Model X electric cars. With a 0-60mph time of 2.5 seconds, the Model S P100D with Ludicrous Speed upgrade is now the fastest-accelerating mass production car ever made.
Sticking to the company's usual naming structure, the 100 refers to the cars' 100kWh battery pack which is 11% larger than any fitted to previous Teslas.
The Model S's acceleration to 60mph is beaten only by limited-run, million-pound hypercars like the Ferrari LaFerrari and Porsche 918. The New P100D version of the Model X can hit 60mph in just 2.9 seconds, down from 3.2 and making it the fastest sports utility vehicle ever made.
Acceleration times, 0-60mph (seconds)
Porsche 918 Spyder - 2.2
Ferrari LaFerrari - 2.4
Tesla Model S P100D - 2.5
McLaren P1 - 2.6
Tesla Model X P100D - 2.9
McLaren F1 - 3.2
Porsche 911 Turbo - 3.2
Ferrari Enzo - 3.3
Pagani Huayra - 3.3
Tesla says the new battery packs mean the Model S can travel for 315 miles between charges, and are the first Teslas to break the 300 mile barrier. The Model X P100D can travel 289 miles.
Customers who have ordered a P90 Tesla but not yet taken delivery can upgrade to the new 100kWh batteries for $10,000. Existing P90 owners can also upgrade, but because this requires a new battery it will cost an eye-watering $20,000.
Tesla chief executive Elon Musk says around 200 P100 cars are being built each week, representing about 10% of Tesla's current production target, but he believes this share will increase in the coming months.
Musk tweeted hours before the new cars were revealed to say his company would be making an announcement, and minutes later Tesla's share price shot up by over 2%, increasing market cap by some $670m (£500m).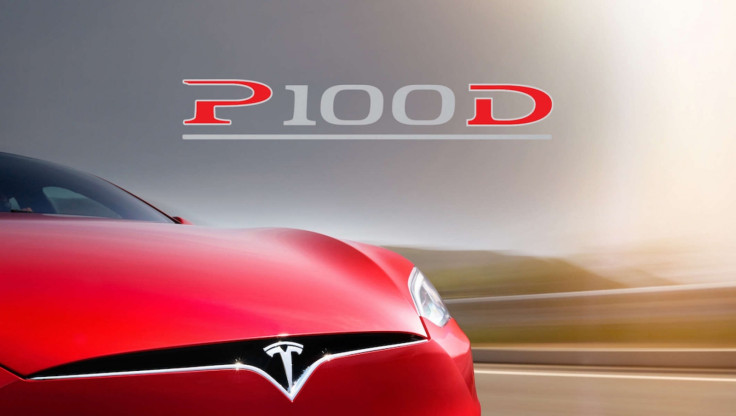 The new cars and their 100kWh battery packs have been rumoured for some time. In March 2016, a Model S owner found a digital logo for the P100 variant when digging through his car's software. He tweeted the news, to which Musk replied that "good hacking is a gift."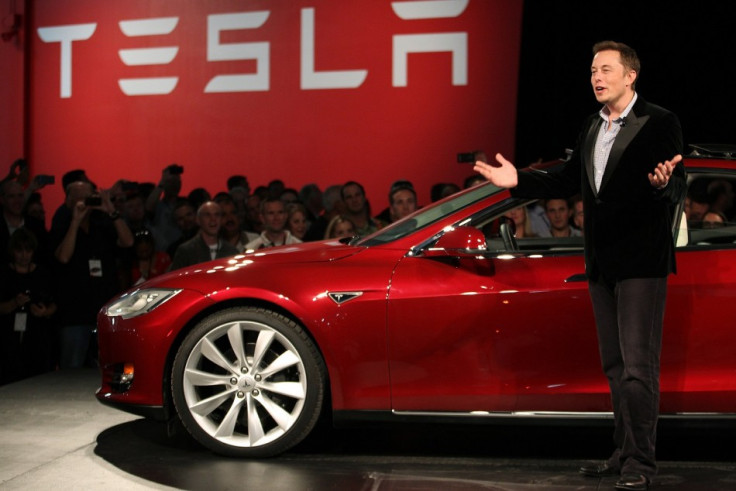 Then, earlier in August, references to P100 versions of the Model S and Model X were discovered in the public database of RWD, a Dutch regulator and European authority used by car makers to approve the sale of their vehicles across the continent.
UK Prices:
Tesla has revealed that the Model S P100D will cost from £114,200 or £1,060 per month. The Model X P100D starts at £117,200, or £1,089 per month.
With every optional extra fitted (including Autopilot), these cars increase to £127,700 and £133,100 respectively.