Tesla's secret plans for Autopilot 2.0 revealed
Model S and Model X cars start leaving production line with new housing for triple-camera Autopilot system.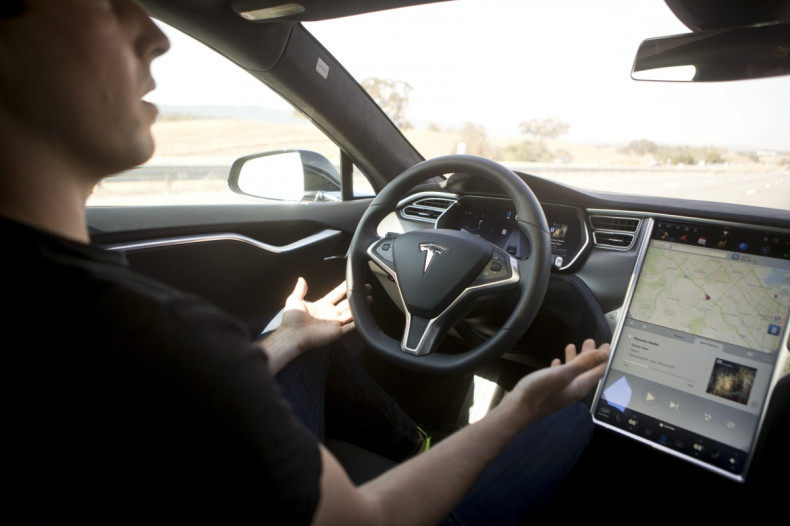 A major update to Tesla's autonomous driving feature, Autopilot, is almost ready to be revealed. The new system, which remains a secret for now, uses new hardware which Tesla has just begun installing on cars leaving the production line.
The new hardware includes three front-facing cameras instead of just one, plus more radar sensors. Currently the Model S and Model X have just one front-facing camera and one radar system pointing forwards; it is now believed the updated system will have radar on each corner of the vehicle.
Dubbed Autopilot 2.0, the system comes in the wake of the first known death of a Tesla driver while Autopilot was switched on. Joshua Brown, 40, was killed in a crash in Florida when both he and his Tesla Model S failed to spot a truck turning across the road ahead. Its white sides coupled with the bright sky behind made it difficult to see.
Electrek, a blog focusing on Tesla and electric vehicle news, was first to break the news about Autopilot 2.0. "Sources with knowledge of the Autopilot programme told us that the new suite will keep the current front-facing radar and add more around the car, likely one in each corner," the site said, adding: "Additionally, the system will feature a new front-facing triple camera system for which we are told Tesla started installing new housing in cars this week."
It is understood that Tesla has already written the software required to make Autopilot work on the new hardware, so it should not be long before we begin to see it being switched on, likely through a free over-the-air software update. At this point it isn't clear if current Tesla owners will be able to have their Autopilot hardware updated for a fee.
Autopilot 2.0 is thought to be based on Mobileye's Front-facing Trifocal Constellation system, which features a 50 degree main camera, alongside a 25 degree camera and 150 degree fisheye lens for seeing vehicles in the lanes to either side. The third lens will also help Autopilot spot cyclists, pedestrians and drivers cutting in.
Cars leaving Tesla's California factory from mid-August onwards will have the new triple camera housing as standard, but are yet to be given everything they need to run Autopilot 2.0. These updates will be added to the cars soon before the system is pushed out and switched on in the coming weeks.
Once Autopilot 2 is switched on, Tesla cars already on the road will start learning how to drive much more quickly, thanks to the more accurate and detailed information gathered by the new cameras and radar.