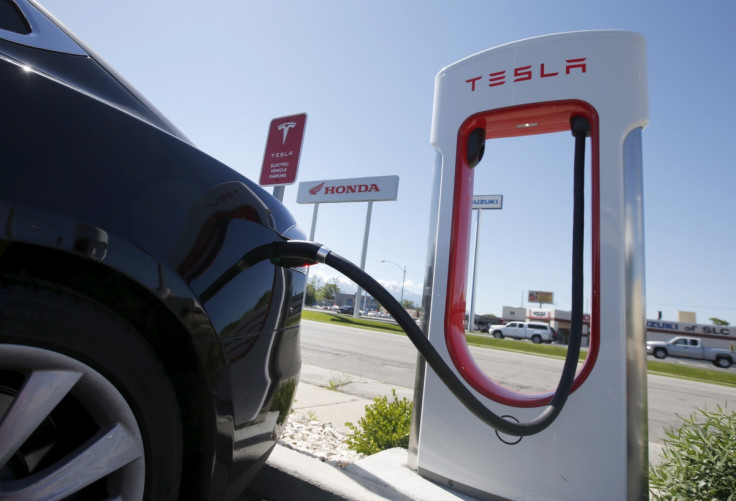 Tesla delivered fewer cars in the second quarter of 2016 than planned, as pressure mounts for the company to keep up with the huge and growing demand for its electric vehicles. Having estimated to reach 17,000 global deliveries in the three-month period, it managed just 14,370.
Despite producing some 18,345 cars in the quarter, 20% up on Q1, the company admitted a "steep production ramp" meant the speed of cars leaving the factory picked up too late in the quarter to meet its own delivery target. Tesla also missed its production target of 20,000 for the quarter.
The California company explained how a "high mix of customer-ordered vehicles still on trucks and ships at the end of the quarter" was also to blame. It claimed more than 5,100 vehicles were still in transit at the end of the quarter and will not reach customers until Q3.
"That amount was higher than expected," Tesla admitted, adding that fewer than 3,000 vehicles were stuck in transit at the end of the previous quarter.
Through the second quarter, Tesla delivered 9,745 Model S saloon cars and 4,625 of its Model X sports utility vehicle.
This is the second consecutive quarter in which Tesla has fallen short of its own targets, as in Q1 of 2016 the company blamed so-called "hubris" related to adding too much new technology and gadgets to the new Model X, which also led to a number of warranty repairs on the first vehicles delivered to early adopters.
That steep production ramp is only going to get steeper, as Tesla prepares to deliver 50,000 vehicles in the second half of 2016, more than the whole of 2015. The company wants to reach an output level of 2,200 vehicles per week in the third quarter, then 2,400 in the fourth.
But these figures are tiny compared to what Tesla hopes to achieve by 2018, when it wants to deliver 500,000 vehicles per year, or 9,600 vehicles per week. The cheaper Model 3 will be the majority of this, but with it not going on sale until 2017, Tesla must hit the ground running if it is to accelerate production so rapidly.