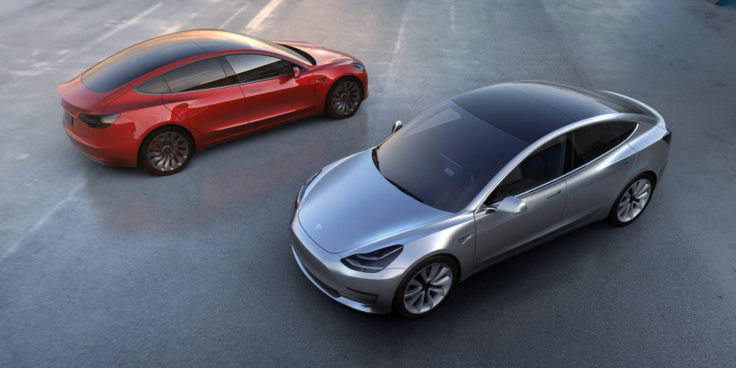 Tesla Model 3 has notched up over 232,000 pre-orders in just 48 hours after Tesla officially launched its newest model to the public. The pre-orders for the Tesla Model 3 went online on 31 March.
The Model 3, priced at $35,000 (£24,594) has perhaps been one of the most anticipated cars for Tesla enthusiasts this year. However, the almost instant demand and interest in a car, which is slated to officially roll out on to US roads only in 2017, seems to have surprised even Tesla founder and CEO Elon Musk.
One of the reasons behind Model 3's apparent popularity might be the comparatively affordable price tag. "Why are we making the Model 3? Because we want to accelerate the transition to a future of sustainable transport," said Musk.
Within 24 hours of the Model 3's launch, it had already racked up 180,000 pre-orders, with the numbers steadily rising with each hour. The demand even somewhat bamboozled Musk who tweeted that he would have to "rethink production planning". Ensuring that the production steps up to the demand would certainly be a key concern for him, especially given how Tesla made just 50,000 vehicles in 2015.
Model 3's appearance is inspired by Model X, with both cars sporting windshields that extend beyond the traditional roof line and coming with spacious interiors. However, Model 3 ditches the traditional gauges for one snazzy smart-screen and its autopilot boasts of being capable of driving safely on motorways, controlling accelerator, steering and brakes.
Although Musk has said that he feels "confident" that Model 3 will begin shipping in 2017, Tesla is known for its delivering delays, which occurred in the case of both Model S and Model X cars. Given the $1,000 reservation charge, Tesla will have already raked in $232,000 in pre-orders, which most probably will be channelled on production. However, some sceptics are of the opinion that Model 3 may not make it to the roads before 2018.