Tesla Model 3 customer begins queuing two days before car is even revealed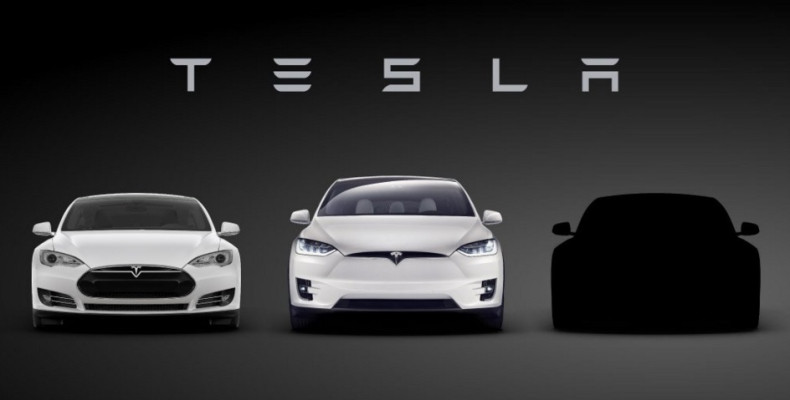 The Tesla Model 3 will not be revealed until pre-orders for the new electric car open on 31 March. But that hasn't stopped an Australian man from queuing outside the Sydney store for 48 hours to make sure he is first to put his name down.
Andreas Stephens will sit outside the store for two full days and nights until Tesla CEO Elon Musk reveals the Model 3 for the first time at an event in San Francisco on 31 March. The announcement will be live streamed on Tesla's website.
Queuing up to order a new car may sound crazy, but many expect the Model 3 to be so popular that new orders could take up to two years to be built and delivered. Those lucky enough – or willing to queue for two days – are likely to get their car ahead of less prepared customers, and could see its value soar until Tesla can shorten build and delivery times.
When the doors open at 8am local time, Stephens will walk in to pay a $1,500 (£1,000) deposit for his Model 3, just hours after Musk shows off the car for the first time. The first images of the car will only just have appeared online, as will the car's performance, range, specification, options list and exact price.
Stephens, who currently drives a Toyota Corolla Seca, doesn't even have a garage to put his new Tesla in. "I've got two years to build one", he said to EFTM, an Australian men's lifestyle magazine who spoke to him while he waited in the queue. Although Stephens could be the first person in Australia to order a Model 3, it is unlikely he will be the first to drive or own one, as Tesla has said priority will be given to customers who already own the Model S.
A mid-size family car intended to take on the BMW 3-Series and Audi A4, the Model 3 will be Tesla's most important vehicle by far. Where the Model S saloon and Model X SUV are luxury cars with high prices, the Model 3 will be an electric car of the people and come with a price tag of around £30,000.