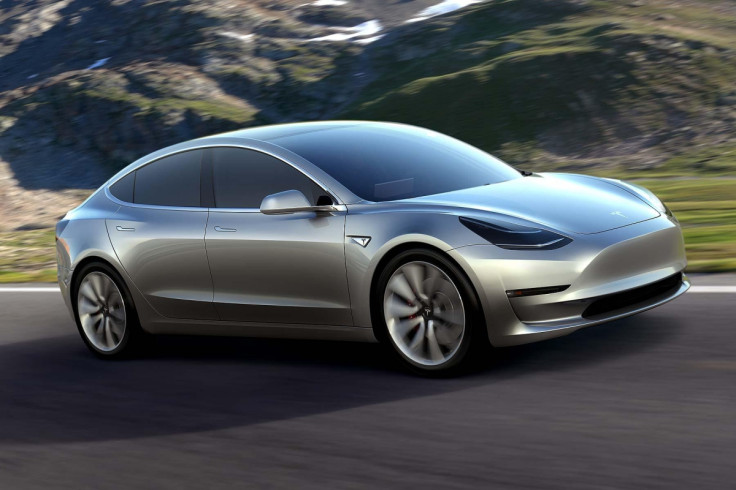 Seeing hundreds of fans queue up to order the Tesla Model 3 hours before it was revealed reminded me of the day the first iPhone went on sale in 2007. I remember as a 17-year-old watching live video streams of ridiculously excited Americans queuing up in shopping centres, desperate to get their hands on the expensive new gadget. One British guy didn't even care when the cameraman told him the iPhone he just spent $600 (£420) on wouldn't work in the UK.
Fast-forward nine years and those same geeks have grown up, got better jobs, earned more money and are now queueing up for the latest expensive cool gadget: the Tesla Model 3. They queued overnight in their hundreds outside Tesla stores worldwide to place an order and hand over a $1,000 deposit (£1,000 in the UK). One man in Sydney queued for two days to make sure he was first, while another designed his own Tesla-branded tent to sleep outside the store in.
Grade-A iPhone fan behaviour
This is Grade-A Apple fan behaviour, but for a car which no one had seen until after most of the queuers had placed their order. In fact, over 100,000 people ordered a Model 3 before it was revealed; they didn't know what it would look like, what its performance would be, or exactly what it would cost. Compare this to the Apple fans who were able to soak up a 90-minute press conference detailing every aspect of the iPhone before placing their order, and only then do you realise the massive faith put into Tesla and its CEO, Elon Musk.
'We believe in Elon' was a popular message shared by those who queued up to order a car that won't arrive on their driveways until late 2017 at the earliest. Remember, though, Tesla was late in delivering both the Model S and Model X, so it wouldn't be much of a surprise if the delivery of many pre-ordered Model 3s slips into 2018. But no matter, because when Musk speaks, everyone listens and everyone believes.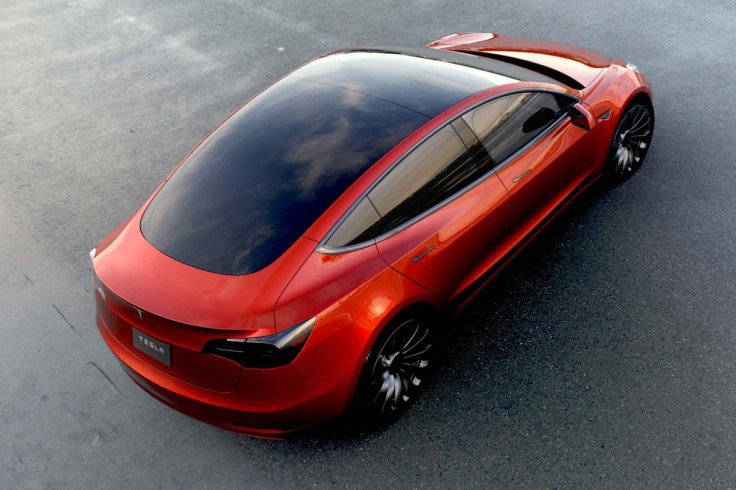 A cynic would argue that those pre-ordering are only looking to make a quick buck, as the price of nearly-new Model 3s will likely be higher than the list price for a good few months after the first cars begin trickling off the production line. While this trick is almost guaranteed to work – and earn you a a heap of cash – with limited editions from Ferrari and Porsche, the Model 3 is a mass-market car. It costs from £30,000 and Tesla hopes it will take up a large chunk of its planned 500,000 sales per year by 2020. Any premiums will be short-lived.
Watching the Tesla faithful post excitedly on forums reminded me of the early days of the iPhone queues, when fans waited up all night – sometimes for days – just to say they were first. Later, they would recall making friends with fellow queuers and tell stories of seeing themselves on the news and in the papers that evening, smiling to a bank of photographers and journalists, all unsure if it's ever okay to be that excited about a mobile phone.
Times change
But things changed for Apple. The iPhone queue became less about fans revelling in a shared love by doing something the rest of us find crazy, and into a grey market where queuers were paid to grab their permitted two handsets and send them to countries where the phone will go on sale a few days or weeks later – at a premium. Many told IBTimes UK in the past that they were working as part of a giant team for a single trader with an order of 100 of more iPhones, all to be flown abroad the same day. One man queuing had travelled from Brighton to London to wait overnight for the iPhone 5 because he needed whatever his small share of the sale would be.
Apple queues lost their innocence and led to a system where the Watch simply wasn't available in-store from day one.
I hope Tesla can hold on to that innocence. We won't see the annual upgrade cycle of the iPhone, but I hope that, every few years, Musk can summon his loyal fans to queue up and slap down a deposit based purely on their faith in him and his brand. If the Model 3 can scrape even just a slice of the small saloon market away from BMW, Audi and VW then the company will likely become too big to act as personally and intimately as it does today.
For now, let us enjoy how a car company can drag buyers out into the night to queue in the cold – and journalists to their laptops at 4am to watch a live video stream from 5,000 miles away. A company which sells cars with 'Insane' and 'Ludicrous' modes. On Apple's 40th birthday we have found a spiritual successor which should follow Steve Jobs' advice for as long as it possibly can: Stay hungry, Tesla, and stay foolish.