Already capable of out-accelerating every new car on sale today, the P100D versions of the Tesla Model S and Model X are about to get even quicker.
Tesla boss Elon Musk tweeted to say an over-the-air software update will be sent to the car soon. After announcing a new panoramic sunroof option for the Model S electric saloon car, Musk said: "Forgot to mention there will be a P100D Ludicrous Easter egg soon that uncorks the full performance."
A follow-up tweet from Musk described the P100D cars as "not actually left-handed" which Tesla news site Electrek suggests is a reference to a sword fight scene in The Princess Bride, where Dread Pirate Roberts and Inigo use their left hands before realising it is not their strongest side.
Another tweet suggested that, while the P100D performance will be increased, a new version of Tesla's first car, the Roadster, will go even quicker. Musk describes this car's performance as 'plaid', a reference to the speed of a spaceship in the film Spaceballs. Musk also said an "early access" version of the Easter egg might be ready by to test 13 November.
The flagship P100D option is available on both the Model S and Model X, Tesla's sports utility vehicle. The cars use a 100kWh battery and an upgraded fuse to deliver over 700 horsepower to all four wheels. The Model S has a 0-60mph time of 2.5 seconds, while the larger Model X manages it in 2.9 seconds.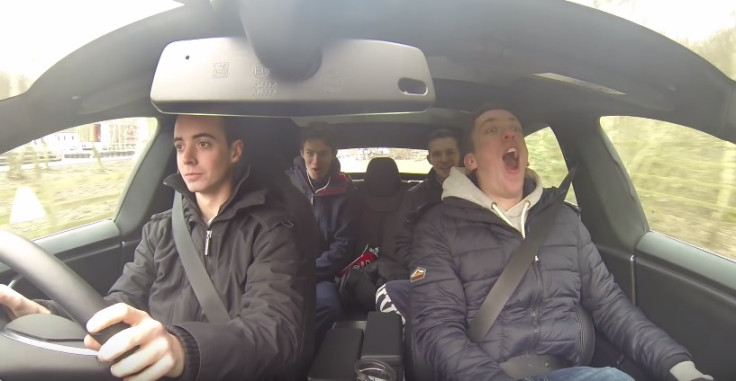 For context, only the Porsche 918 Spyder and LaFerrari have ever gone quicker, at 2.2 and 2.4 seconds respectively. However, neither of these cars are on sale anymore and each costs over £1m on the second-hand market. The P100D Teslas cost from £114,200.
Tesla customers are already accustomed to over-the-air software updates and so-called 'Easter eggs' hidden in their car's software. Previous eggs include a way to make the car's Autopilot screen look like the Rainbow Road race track from Mario Kart; another turns an image of the car into James Bond's Lotus Esprit submarine, a film prop Musk bought at auction for £616,000 in 2013.
Accessing other Tesla Easter eggs has involved pulling the Autopilot stalk four times, pressing the charger release button 10 times, changing the driver's username to '007' and other obscure methods.