Faraday Future, the secretive electric car company that caused a stir when it revealed a prototype at the CES technology show in January, has broken ground for its $1bn (£700m) factory.
Located in northern Las Vegas, the manufacturing facility will cover three million square feet once finished, sprawling across a 900-acre site, and will create 4,500 jobs over the next 10 years. The company hopes to have its first cars in mass production by 2018 and it is widely believed they will be autonomous, posing a threat to Tesla.
"We are moving extremely quickly for a project of this size," said Dag Reckhorn, vice president of global manufacturing at Faraday Future (FF). "Our aim is to complete a program that would normally take four years and do it in half the time, while still doing it right."
FF came onto the scene in 2015 via a launch so muted that it was rumoured the company was actually Apple's own secretive car project. In January 2016, at the CES tech show in Las Vegas, FF finally came out of hiding with a car that looked more like the Batmobile than the future of clean and efficient private transport. The world had been expecting electric self-driving pods similar to Google's, but was instead greeted by a non-functioning concept with a claimed possibility of 1,000 horsepower.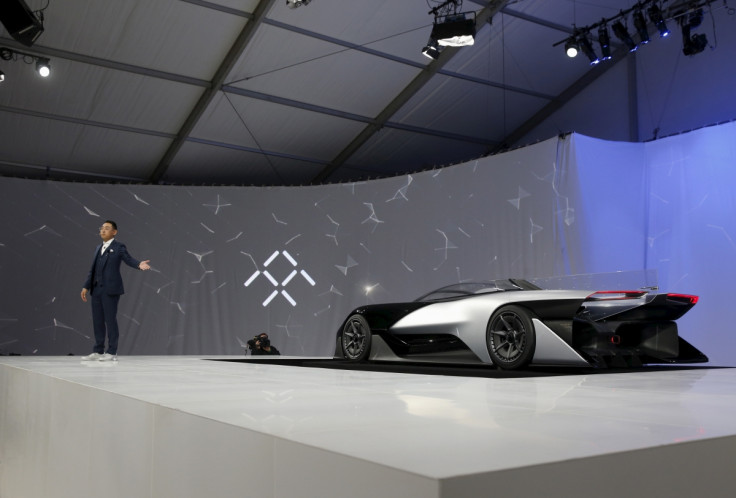 But FF insisted this was just an attention-grabbing show car, and that a whole range of real-world cars would follow, all sharing the same electric platform. FF currently has over 700 US employees, but also contain several British engineers, including product architect Nick Sampson, formerly of Tesla, Lotus and Jaguar.
FF says the factory will be "connected, futuristic looking and environmentally conscious". Echoing the green credentials of its upcoming electric cars, the factory will use wind, solar and geothermal energy – plus power from a local energy supplier – to make the cars with minimal environmental damage.