Faraday Future admits FFZero1 is 'expression of what we are' as 1st electric car gets 2018 release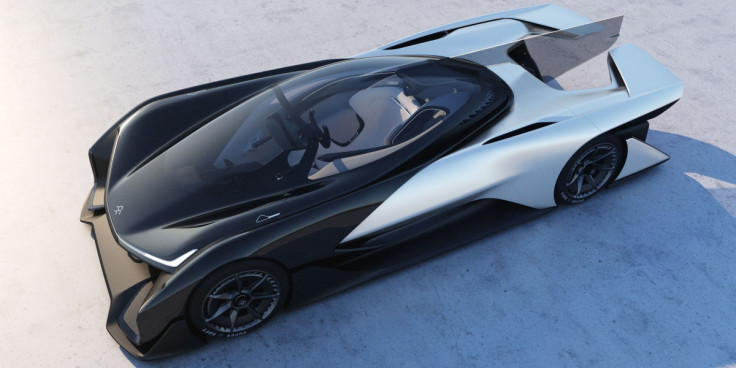 Faraday Future says it is already testing a number of cars on public roads and will release its first electric production car two years from now. The company also says its vehicles will not look anything like the extreme FFZero1 concept it revealed at the CES technology show in January.
Speaking to IBTimes UK on the show floor at CES in Las Vegas, Nick Sampson, product architect at Faraday Future – or FF as it prefers to be called – revealed some elements of the company's first car are being tested right now. Sampson says: "Two years isn't long and we have already got some vehicles out on the road. Not vehicles that look like our final production vehicle, but which are testing subsystems... that's one way of doing development, you test elements of the car at a time and nobody needs to recognise it."
Sampson, a British chassis engineer who has worked at Jaguar, Lotus and Tesla, is joined at FF by a host of engineers who have held high-ranking jobs at the world's most successful car companies. Richard Kim, lead designer of the BMW i3 and i8 concepts, is also now at FF.
The FFZero1, a concept car produced by FF and shown off at CES, drew huge crowds but is a long way from the intelligence, autonomous transport solution the industry was expecting. Instead, the car was likened to a Batmobile and criticised for not being driveable.
'We like to keep secrets'
But Sampson explained FF's reasoning: "The car is an expression of what we are as a company and also an illustration of what we can do on top of the platform we're developing for our production vehicles. At the moment we're being a little bit mysterious, but that's part of the company that we are, we like to keep a few things secret."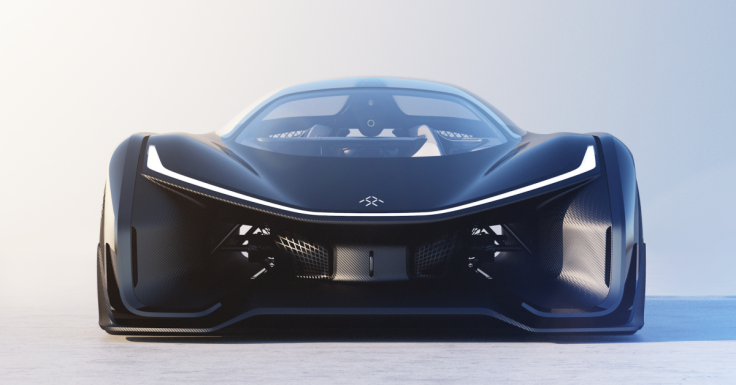 Known as the VPA, or variable platform architecture, this will act as the base for several Faraday Future vehicles to be launched in the coming years. It's a sensible and smart decision and one that means several different types of car can be built cheaply on top of the same chassis. Now it has the fundamentals in place, FF says it is starting to test various "subsystems" on public roads, but in vehicles visually different to its first production car – details of which it is keeping close to its chest, for now.
Sampson goes on: "It gets to a point where you have to test examples of the real car, and sure at that point they will need to be camouflaged or hidden – or maybe by then we'll not care any longer, we might be more out in the open."
'The world of cars is going to change'
Faraday Future, which is bankrolled by billions of dollars of Chinese investment and is setting up a factory in North Las Vegas, has, despite the wacky concept, a goal of improving personal mobility and offering something entirely new. Sampson told us: "We feel the world of cars is going to change and what people want is going to change going into the future. We've already seen that with Uber and Lyft, and how some people have even considered not owning a car."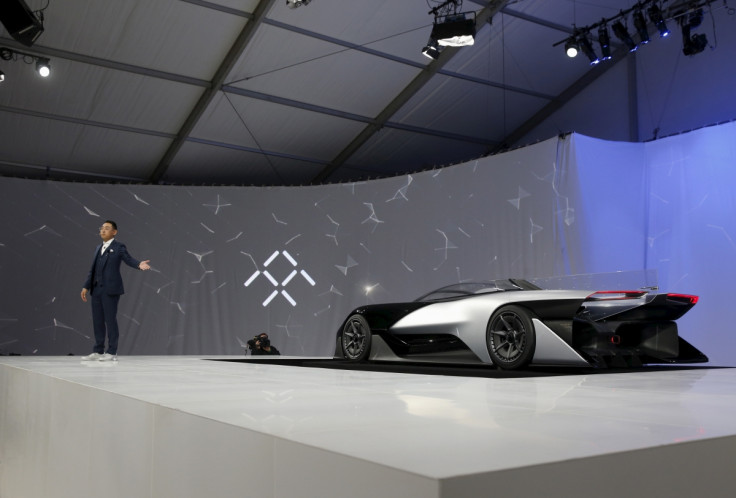 Looking to 2018 and beyond, when FF hopes to have its first of several cars in mass production/ Sampson said: "We're initially concentrated on one vehicle - not this [concept] vehicle, this is just an illustration of us as a company; fast, dynamic, exciting and interesting. Longer term, our first car is going to be out in about two years' time. We'll then follow that up with future vehicles, however many it takes to meet the customer needs."
Faraday Future will come to market just two years before many expect Google, Apple and others to be readying fully autonomous cars for the public. FF says autonomy is part of its plans but for now, it seems the plan is to keep conventional car controls for now and gradually introduce self-driving features, as Tesla is doing.
As for when we might hear from the secretive FF again, Sampson admits hiding back in the shadows after revealing the FFZero1 will be difficult. He vaguely adds: "We'll be out and about throughout the rest of the year."
© Copyright IBTimes 2023. All rights reserved.