New Tesla Model S: Update brings fresh design and faster charging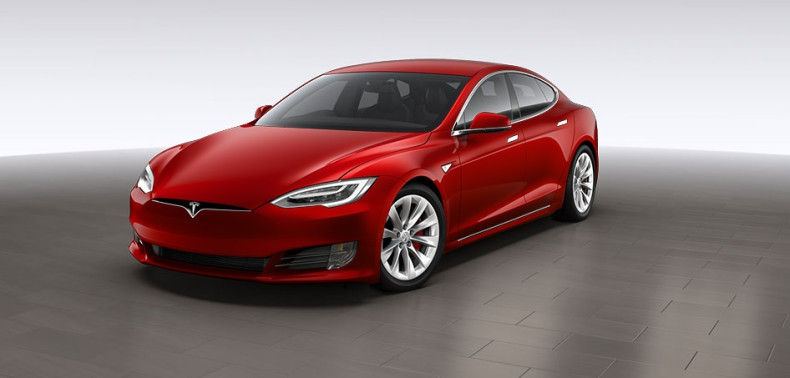 The Tesla Model S has received its first major face lift since going on sale in 2012. The car now has a smaller grill area at the front, mimicking that of the Model X and recently announced Model 3, as well as new interior options and improved air quality.
Whereas before the grille – or rather, the black area that was designed to look like the air intake of a regular car – covered much of the front of the vehicle, it is now a slim black line with the Tesla badge in the middle. Below, the front of the car is now almost completely flat, with a discreet horizontal crease roughly where the number plate will go in markets which require one, such as the UK.
Sharper headlights make an appearance, also borrowed from the Model X, and they have been upgraded to LED bulbs that are adaptive. This means they rotate through three positions as the driver turns the steering wheel, helping to illuminate the road ahead as they turn.

The updated Model S also features the same Hepa air filtration system as the Model X, which Tesla claims is 100 times more effective than other "premium automotive filters" and removes 99.97% of exhaust pollution particles before they enter the cabin. Tesla says "effectively all" allergens, bacteria and other contaminants are removed from air before it enters the car's interior.
Speaking of the Model S interior, the update has brought two new decor options to choose from, called Figured Ash Wood and Dark Ash Wood. Finally, the new Model S has had its standard charger upgraded from 40 to 48 amps, which enables faster charging when plugged into a compatible charger.
All of these changes were brought into effect at Tesla's factory in Fremont, California, on 12 April. The company says it will continue to add "new features and functionality" to the Model S through free software updates throughout the lifetime of the vehicle.
Missing from today's news was confirmation of the rumoured P100 model, which was recently tipped to be in development. With a 100kWh battery, it would be the most powerful – and likely the fastest – Model S ever made. For now, the Model S range spans from 70kWh to 90kWh and tops out with the P90D model.
UK purchase prices range from £62,700 (before government rebate and estimated tax and petrol savings) for the 70D and run up to £92,400 plus options for the P90D.