Tesla rival Faraday Future to reveal prototype car at CES on 4 January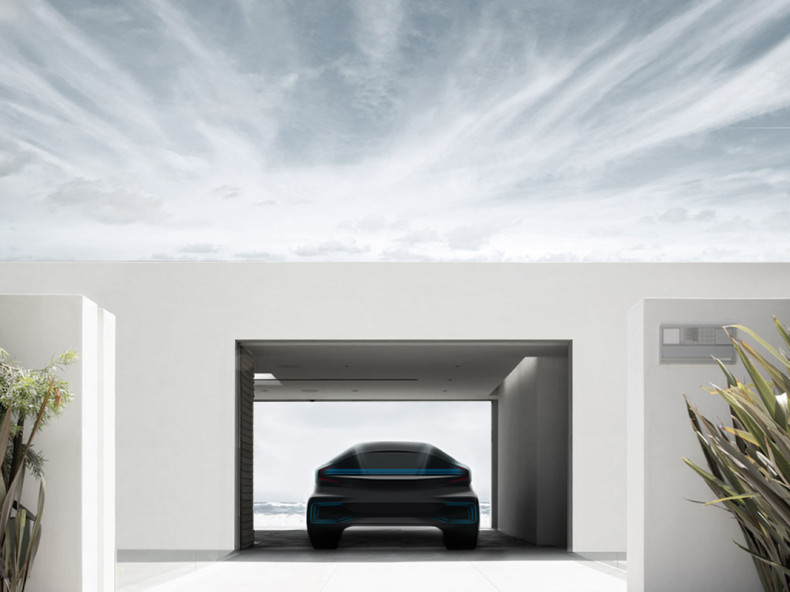 Faraday Future, an electric car company to rival Tesla, will reveal a new concept on 4 January, at the CES technology trade show in Las Vegas. Based in California, the company says the concept will be "inspired by our design and engineering vision for the future of mobility."
The secretive firm, which has hired a number of key staff away from major car companies like BMW and Tesla, has so far revealed very little about its vehicle. All we know for sure is that it will be all-electric, and it is thought to have some degree of autonomy.
Although Faraday Future (FF) has included a number of sketches and 3D renders of cars on its website, a source told IBTimes UK that these are entirely made up and have zero resemblance to what the company is actually working on. FF recently said it has $1bn (£667m) to spend on a US-based production facility, but is yet to reveal exactly where this will be.
FF was rumoured to be a cover story for development of Apple's electric car, known internally as Project Titan, although this now seems doubtful, given Apple's reluctance to attend trade shows like CES. FF is headed by Nick Sampson, former director of vehicle and chassis engineering at Tesla; other former Tesla employees include Dag Reckhorn (director of manufacturing), Alan Cherry (senior director of human resources), and Tom Wessner (director of purchasing).
The company also employs Richard Kim as its head of design. Kim was formerly a founding member of BMW's i division and was lead designer of the i3 and i8 electric hybrid concepts. Faraday Future says its staff are "uniquely positioned to take a user-centric, technology-first approach to vehicle design with the ultimate aim of connecting automotive experience to the rest of your life".
Kim says the company will launch one car at first, then add another six to its portfolio. It is understood that FF will offer an on-demand system to meet its customers' needs; rather than selling them a single car, the company will provide the type of vehicle needed on a particular day. For example, customers might want a small city car during the week, then a larger family car at weekends.
FF says it will "launch with fully-electric vehicles that will offer smart and seamless connectivity to the outside world...we are also developing other aspects of the automotive and technology industries, including unique ownership models, in-vehicle content and autonomous driving."