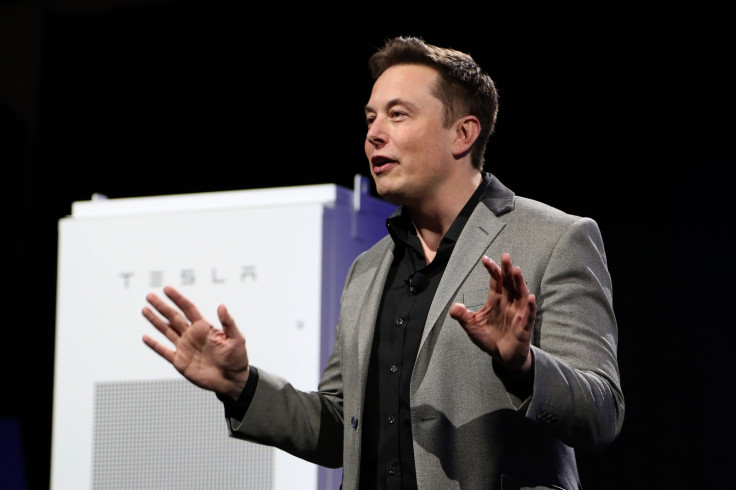 Tesla is suing an oil industry executive for allegedly sending an email to the electric car maker's financial officer pretending to be Elon Musk, in a bid to extract confidential information. Todd Katz, the chief financial officer of Quest Integrity Group, a company which provides services to BT, Chevron and ExxonMobil, is alleged to have sent the email from the address 'elontesla@yahoo.com'.
The incident has come to light in a complaint filed by Tesla against Katz on 14 September in the Superior Court of Santa Clara County. The suit seeks financial compensation of an unspecified amount.
According to the suit, Katz sent the following email to Jason Wheeler, Tesla's chief financial officer, on 3 August:
"Why you so cautious w Q3/4 gm guidance on call? also what are your thoughts on disclosing M3 res#? Pros/cons from ir pov? what is your best guess as to where we actually come in on q3/4 deliverables. honest guess? no bs. thx 4 hard work prepping 4 today."
It was signed "em".
Some translation might be needed here. Katz is, according to the filing, accusing Wheeler of being cautious on a call to investors which took place shortly before the email was sent.
Then Katz, allegedly posing as Musk, asks for the CFO's thoughts on making public the number of reservations received for the upcoming Model 3 car, and the pros and cons "from an investor relations point of view". He then asks about estimates for how many cars Tesla will deliver in the third and fourth quarters of 2016 (July to December).
Wheeler did not reply to the email. Instead, it was investigated by Tesla and the company came to the conclusion that Katz and 10 other unnamed individuals were involved in sending it, the complaint states. The court filing does not reveal how Tesla was able to link the email to Katz and the 10 other people.
Anyone receiving the information asked for in the email would have a clearer picture than most about Tesla's financial position, since it is easy to take Model 3 reservations (£1,000 up front and an expected sale price of between £30,000 and £50,000) and turn this into an estimate of future revenue and profit.
Also, knowing how many cars Tesla expects to deliver in the second half of 2016 will give an idea of how the company's performance compares to its plans for steep growth. Such a metric is key to investors and their confidence in Tesla's future.
"The point of this action is that this was perceived as an effort to gain insider information, non-public information,"John Hueston, an attorney at Hueston Hennigan, who is representing Tesla in the case, told Forbes, which first reported on the case. "Although it was caught here, Tesla is worried about this happening in some other form. This could have resulted in highly valuable information being improperly disclosed."