Customers in Pittsburgh have tested out America's first ever self-driving taxi service.
The futuristic project saw free trips offered on Wednesday (14 September) for a select group of Uber's most frequent customers in the city in Pennsylvania.
Operators still sit in the driver's seat, their hands resting lightly on the steering wheel, but the car's electronics move the vehicle and "make the decisions."
A second employee also sits in the front seat to monitor the equipment from a laptop computer. Passengers in the backseat watch on a screen a virtual reality route that the car's computer is following.
"Prepare to be thrilled — and bored," said a Washington Post reporter who tested out a ride in a white Ford Fusion. He found Uber's driverless performance better than a Google car at accelerating and braking and more like an actual human driver.
There were no problems, but the trip avoided some of Pittsburgh's toughest hills and the day was sunny and dry without streets being slick with rain or icy.
A trip by a Wired reporter was also largely uneventful apart from "scattered moments of aggressive acceleration or braking." The operator at the steering wheel briefly took control every few minutes on the Wired ride — once because he was not happy with how long the car was taking to slow down for a pedestrian.
Select customers who sign on to the service after an email invite in Pittsburgh receive an update to their Uber apps to allow them to directly summon a driverless car via UberX.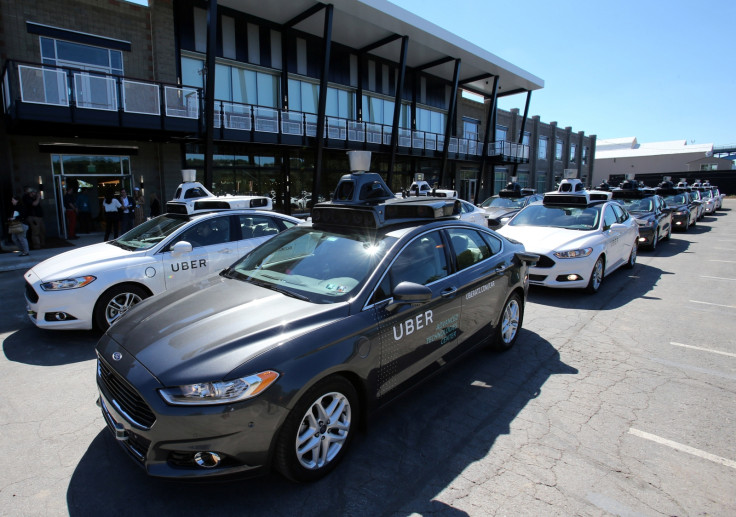 For now, they can only travel within the Pittsburgh boundaries set by the company, but that includes an extensive area that covers downtown and crosses bridges to other neighborhoods.
While Uber hopes of one day having a complete fleet of driverless cars, some Uber drivers have been expressing their discontent.
"I personally don't care for it," driver Michelle Garrison told the Washington Post. She drives 12 hours every weekday to help support her four children.
"I think it's going to take jobs away from some of us. It's going to take away from the actual drivers that are out here that are putting in the time and the hours."