Tesla is stuck in a 'trifecta of doom' presenting it with serious financial pressures from several directions, claims former Ford and General Motors executive Bob Lutz. Tesla's route to recovery, Lutz says, is to go back on its all-electric mantra and produce a hybrid car.
The three issues Tesla currently faces, according to Lutz, are "bleeding cash, securitised assets, and mounting inventory". Lutz began his career with the first BMW 3-Series and laid the foundations for its 'M' motorsport division, before becoming an executive vice-president at Ford, leading creation of the Sierra, then assumed the role of vice-chairman of global product development at General Motors.
Cheap petrol - currently around $2 (£1.30) per gallon - is diluting consumer interest in all-electric vehicles, while news that car industry veterans are beginning to ramp up their own electric car development should be reason enough for Tesla to be concerned, Lutz says, writing for Road and Track. "Now that Audi has announced it's getting into the EV game, Tesla should be even more concerned," he added.
The distribution problem
Next on Lutz's list of Tesla problems is how the company sells its cars. Instead of using a franchise network of dealerships, Tesla employs a retail store model like Apple. But where Apple needs just a regular store "and a staff of kids" to sell them, Tesla needs acres of space for each dealership, plus service bays, chargers, a skilled and specifically trained team of salespeople and mechanics, plus finance and accounting staff to make sales.
Lutz explains: "It ties up a staggering amount of capital, especially when you factor in inventory. Under a traditional franchise arrangement, the factory never has to carry that burden. Right now, Tesla does." In China, where Tesla has a problem with customers paying deposits and cancellation after the car has been built, stock of unsold Teslas is mounting up, costing the company money.
The solution is a hybrid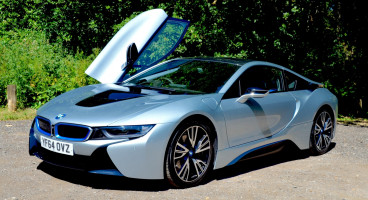 Even the company's new Model X does not impress Lutz, who describes the $130,000 SUV as "a big, expensive vehicle with a compromised structure to accommodate gullwing doors [which] can hardly be a sales knockout." The solution, Lutz says, is to produce a hybrid which combines an electric motor with a petrol engine, something Tesla has not done before, but has been produced by BMW in its i8 and i3 Range Extender cars.
"I would seriously consider an entry-level model with a cheaper, range-extended hybrid driveline. Something with a much smaller battery that also looks great and drives great. Something that's electric most of the time, say 50 or 60 miles, but can carry on under gasoline power past that." This would give Tesla a car which it could sell to anyone, no matter whether they lived within range of a charger or not. The car can be filled with petrol, while the motor can be plugged in, or recharges through regenerative braking.