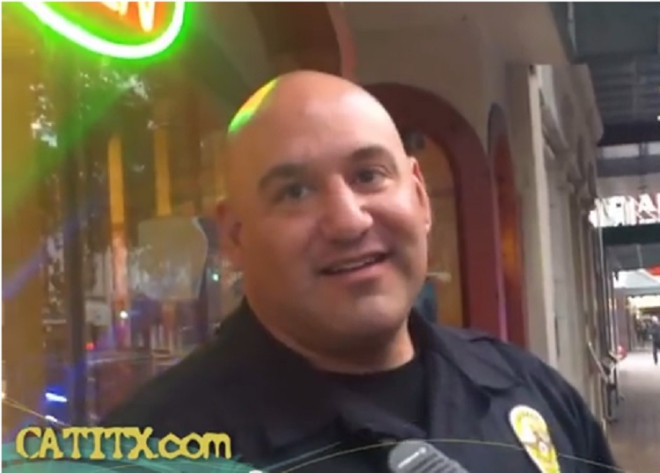 A happy-go-lucky Amercian cop has become an internet star after responding in a non-aggressive way to a call about "suspicious" men openly carrying rifles in Texas.
Normally tensions are heightened when open carry activists and officers meet in the street.
But officer Mark Dale from Austin Police Department changed perceptions when he approached the activist group Come and Take It Texas. They had been walking around Austin, the capital for six hours with their long range rifles.
Dale had a received a call from a member of the public of two "suspicious" white men with guns in a Subway restaurant.
In a video uploaded to YouTube Dale can be seen saying: "Just checking you guys out. I already know the law."
The group were shocked and pleasantly surprised; they had been arrested before in open carry incidents.
The officer then lets them continue with their business and says he would let the concerned caller know there was nothing to worry about.
Openly carrying a firearm in public has been on the increase in the US in recent years and has received a mixed response from the gun rights community.
The Gun Owners of America have been outspoken in favour of the practice while groups such as the National Rifle Association have been more cautious in expressing support.
Open carry is strongly opposed by gun control groups such as the Coalition to Stop Gun Violence in the US.