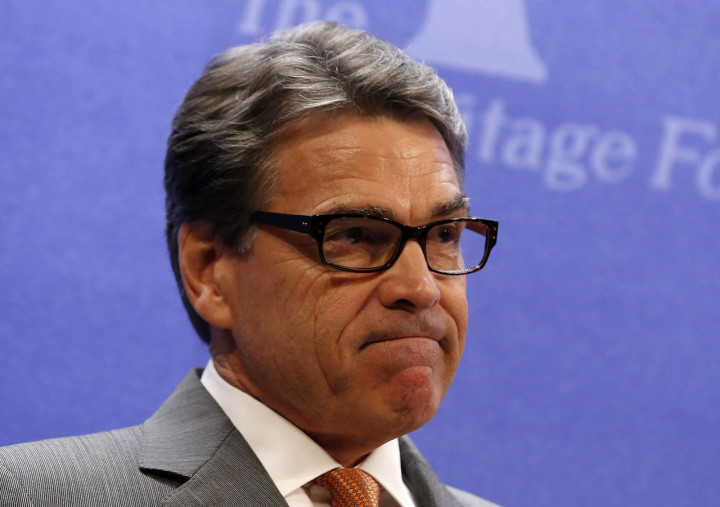 Texas Governor Rick Perry has suggested Isis (known as Islamic State) militants could have already entered the US via the Mexican border.
The Republican governor, who was indicted for abuse of power, said although he does not have any evidence to substantiate the claim, there is a "very real possibility" that IS militants might be on American soil.
"We have no clear evidence of that, but your common sense tells you, when we see the number of criminal activities that have occurred — I'm talking about the assaults, the rapes, the murders — by individuals who have come into this country illegally over the last five years, the idea that they would not be looking at and managing any of those types of attacks from that region is not a good place to be," the presidential hopeful said at the Heritage Foundation in Washington.
Heaping scorn on President Barack Obama's foreign policy, he said: "We could well have gained an upper hand against the Assad regime.
"Syria could have been spared a lot of violence instead of becoming an Isis stronghold. We heard from the White House that Assad must go. That was an opinion not a policy, and so it all came to nothing."