US Hints at Widening Action Against Isis Following James Foley Beheading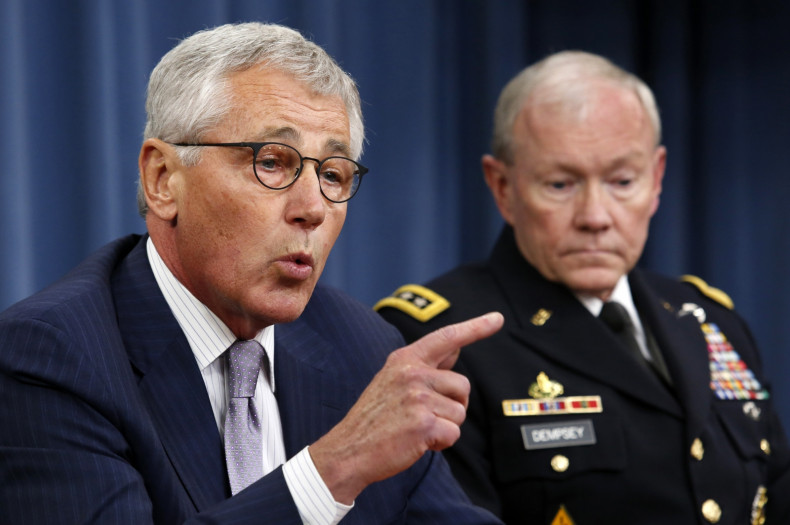 The US has sent strong signals that it would go beyond mere airstrikes against Isis (known as Islamic State) militants in Iraq and Syria, following the beheading of American journalist James Foley.
Pentagon officials described the militant group as one that is "beyond anything we've seen".
"It is possible to contain them. They can be contained, but not in perpetuity. This is an organisation that has an apocalyptic, end-of-days strategic vision which will eventually have to be defeated," said chairman of the Joint Chiefs of Staff Martin Dempsey at a press conference, where US Defence Secretary Chuck Hagel was also present.
When pressed by reporters about the strategy against the insurgent group, the authorities said: "We're looking at all options."
"Can they be defeated without addressing that part of the organisation that resides in Syria? The answer is no. That will have to be addressed on both sides of what is essentially at this point a non-existent border," said Dempsey.
Highlighting the IS threat, Hagel said: "They are beyond just a terrorist group. They marry ideology, a sophistication of strategic and tactical military prowess. This is beyond anything we have seen, and we must prepare for everything. And the only way you do that is that you take a cold, steely hard look at it and get ready."
The Pentagon officials' remarks come a day after Secretary of State John Kerry said the Sunni insurgent group "must be destroyed".
The US has also not ruled out airstrikes against Syria.