Texas lawmaker introduces bill to fine men for masturbating but it's not what it seems
Jessica Farrar says bill was 'satirical' but there is 'nothing funny' about health care restrictions women face.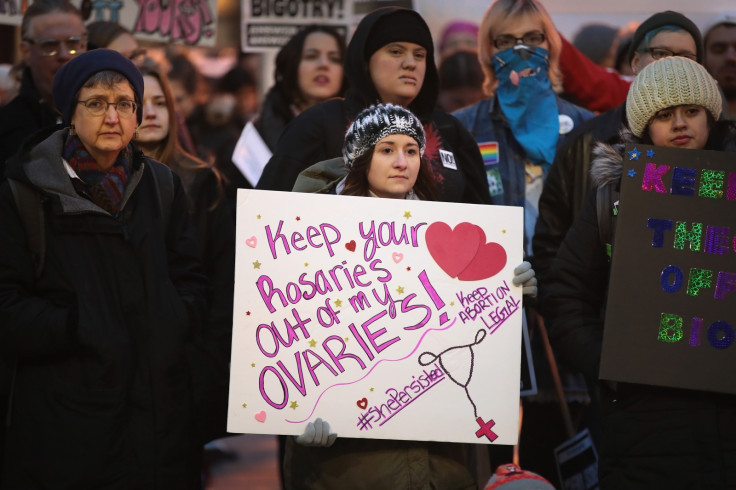 A state representative in Texas has introduced a bill that would see men fined for masturbating but she isn't expecting to get this passed into law. The "satirical" bill introduced by Texas state representative Jessica Farrar is instead meant to highlight anti-abortion legislation in the state.
The bill, HB4260, says that it relates "to the regulation of men's health and safety" and creates "a civil penalty for unregulated masturbatory emissions". Emissions outside of a woman's vagina, or created outside of a health or medical facility," the bill states, "will be charged a $100 civil penalty for each emission, and will be considered an act against an unborn child, and failing to preserve the sanctity of life."
The bill also says that before prescribing Viagra, a doctor would be legally obliged to administer "a medically-unnecessary digital rectal exam".
In a post on Facebook, Farrar wrote: "Although HB 4260 is satirical, there is nothing funny about current health care restrictions for women and the very real legislation that is proposed every legislative session.
"Women are not laughing at state-imposed regulations and obstacles that interfere with their ability to legally access safe healthcare, and subject them to fake science and medically unnecessary procedures. Texans deserve to be treated with the same amount of respect when making healthcare decisions, regardless of their gender."
Along with the medically-unncecessary digital rectal exam and masturbation fine, the bill also says that doctors would be allowed to refuse to prescribe Viagra or perform a vasectomy or colonoscopy if it goes against their "personal, moralistic, or religious beliefs."
The suggestions of the bill mimic real obstacles woman have in getting an abortion in the state, Farrar said. The "medically-unnecessary" procedures are for the trans-vaginal ultrasound that woman must undergo before an abortion, she told the Houston Chronicle.
"It's to show how invasive this medically unnecessary procedure is," Farrar told the newspaper. "When a woman has to have a trans-vaginal ultrasound, it has nothing to do with her healthcare. One of the state's objectives is to guilt her into changing her mind."
In a tweet, Farrar said that the bill "mirrors real TX law and health care restrictions faced by TX women every [Texas Legislature] session".
© Copyright IBTimes 2023. All rights reserved.