Texas lawmakers file new anti-transgender bathroom bill
The bill echo's North Carolina's HB2, which ostracised the state and lost investment.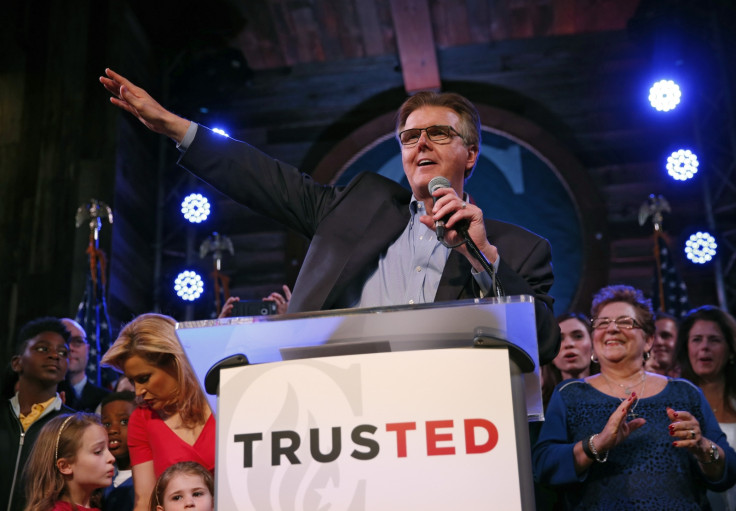 Lawmakers in Texas introduced a new anti-transgender bill on Thursday that requires Texans to use bathrooms according to the gender on their birth certificates, echoing the similar House Bill 2 passed in North Carolina last year.
The Texas Privacy Act would also stop local governments from creating ordinances to protect LGBT rights in bathrooms or "intimate settings", the Associated Press (AP) reported.
Announcing the bill, Lieutenant Governor of Texas, Dan Patrick, said: "The people of Texas elected us to stand up for common decency, common sense and public safety." Patrick argued that the bill simply "codifies what has been common practice in Texas and everywhere else forever – that men and women should use separate, designated bathrooms."
AP reported that Texas' largest lobbying group for business worried that bringing in the anti-LGBT law would lose the state $8.5bn (£6.86bn) and 100,000 jobs. The Texas ACLU said the bill "targets vulnerable Texans for continued discrimination and humiliation."
"After having watched the debacle in North Carolina, it is shocking that the Lieutenant Governor would be so intent on pursuing SB6." said Texas ACLU Legal and Policy Director, Rebecca Robertson.
"It's unnecessary, discriminatory and inconsistent with the constitutional value of equal protection for all. And that's to say nothing of the havoc it will wreak on the Texas economy should it pass. Make no mistake – the invidious intent of SB6 is to deny transgender Texans the ability to participate in public life."
North Carolina's infamous House Bill 2 was almost repealed in a special session near the end of last year, but mistrust between the two parties stopped the legislature from achieving anything during the session.
A deal brokered by recently appointed Governor Roy Cooper was set to see the bill repealed but Republicans in the state senate tried to push an amendment with the deal, prompting Democrats to vote against it, claiming the other side had reneged on their end of the bargain.
© Copyright IBTimes 2023. All rights reserved.