US intelligence chief slams Trump's failure to accept info on DNC hack
The director of National Intelligence said there was a difference between scepticism and disparagement.
US intelligence chief James Clapper has hit out at President-elect Donald Trump's reluctance to accept information from the intelligence community that suggests Russia was behind the hack on the Democratic National Committee.
Speaking at a Senate Armed Services committee hearing on foreign cyber threats to the US, the director of National Intelligence dismissed the President-elect's skepticism over Russian involvement in hacking which benefited Trump.
"I think there is an important distinction here between healthy scepticism, which policymakers ... should always have for intelligence, but I think there's a difference between skepticism and disparagement," Clapper said in comments carried by Business Insider, in what appeared to be a reference to Trump's inability to acknowledge Russia's involvement in the hack on the Democratic National Committee
After it emerged that US intelligence agencies concluded Russia was responsible for the hack and believe Putin was personally involved in attempting to sway the outcome of the election, Trump took to Twitter with a vague statement.
He wrote on 15 December: "If Russia, or some other entity, was hacking, why did the White House wait so long to act? Why did they only complain after Hillary lost?"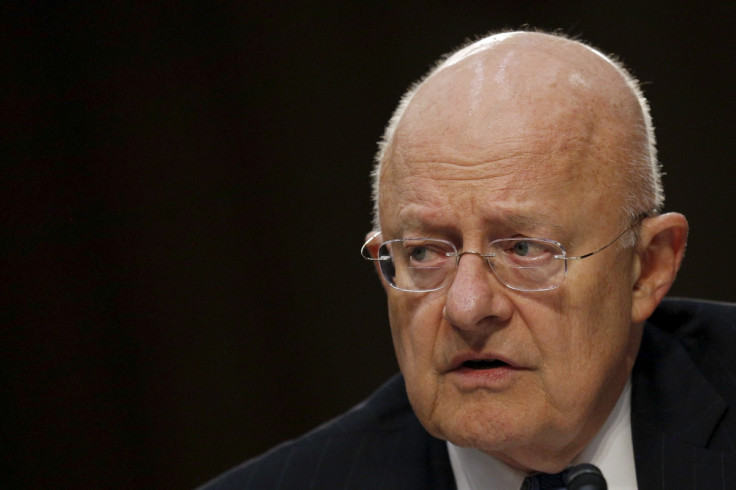 Speaking on a conference call with IBTimes UK, Trump's transition team described discussion around the hack as part of "continued efforts to delegitimise" the election, adding "at [a] certain point you've got to realise the election from last month is going to stand".
And his most recent Tweets that cite Julian Assange as stating the hack did not come from Russia have reportedly angered the intelligence community.
Trump tweeted on 4 January: "Julian Assange said 'a 14 year old could have hacked Podesta' - why was DNC so careless? Also said Russians did not give him the info!'
However, following a backlash, the Republican blamed the media for allegedly misreporting the story, instead claiming he was a "big fan" of intelligence.
In a series of follow-up tweets, Trump wrote: "The dishonest media likes saying that I am in Agreement with Julian Assange - wrong. I simply state what he states, it is for the people to make up their own minds as to the truth. The media lies to make it look like I am against "Intelligence" when in fact I am a big fan!"
But his comments have alarmed many politicians and intelligence officials over his reluctance to accept what US intelligence agencies are saying about the DNC hack.
"Every American should be alarmed by Russia's attacks on our nation," committee chairman Senator John McCain said.
"There is no national security interest more vital to the United States of America than the ability to hold free and fair elections without foreign interference."
When testifying to the committee, Clapper, who has resigned his position and will leave his role at the end of Obama's term, agreed with intelligence agency findings on the hack – but did not present any new evidence.
However, he did promise an unclassified report on the DNC hack from the NSA, CIA and FBI would be released next week, The Guardian reported.
Clapper's testimony came a day before the heads of the NSA, CIA and FBI are expected to appear before the committee.
© Copyright IBTimes 2023. All rights reserved.