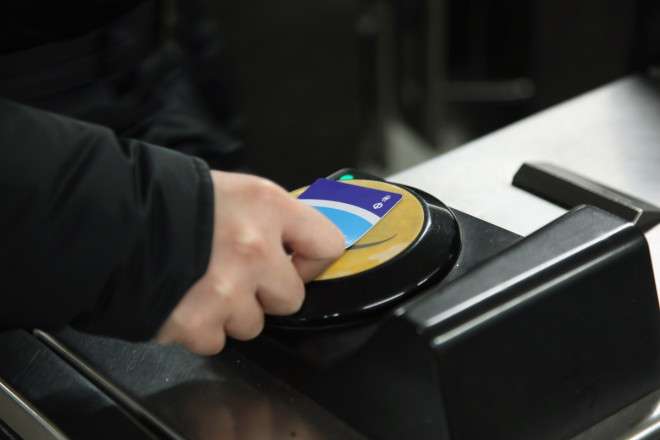 Plans to allow smartphones to be used as a contactless payment method on London's transport system may be delayed again as transaction times are too slow.
Transport for London (TfL) announced that smartphones users will soon be able to pay for their travel in the capital with a swipe of their mobile phones as part of a wider shift towards a full contactless payments scheme.
However, pilot tests of the scheme have shown reader technology takes too long to process the payment from those using their smartphone, which would lead to delays at the ticket barriers.
TfL are said to be discussing bringing contactless travel payment to London with mobile phone operators EE and Vodafone, but will not implement it until the speed of the transactions improve.
Previous tests to allow payment via mobile phones in 2008 and 2010 were thrown out as the technology could not complete the transaction in less than 500 milliseconds, as required.
Contactless bank cardpayments – which have been used on London's buses since December 2012 – provide an almost instant transaction of money and it is hoped the smartphone contactless payment will be equally quick when TfL improve the service.
Shashi Verma, TfL director of customer experience, said, "The upgrade we have made to our readers to accept contactless payment cards also makes them capable of accepting suitable payment applications on mobile phones.
"We are doing some testing to see how the devices perform on the system and welcome any new payment technologies that meet the relevant industry standards and enable sufficiently fast transactions speeds."
It is hoped that the smartphone contactless payment could be rolled out to the rest of London's transport system, including the Underground and National Rail services, by December 2014.