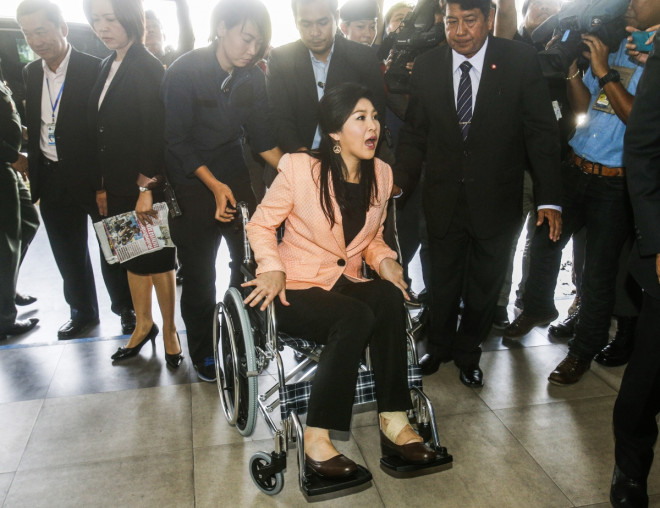 Thailand is set to lift the long state of emergency citing improved security situation resulting from scaling down of anti-government protests, and pleas from the business community to restore peace and order.
"We have agreed to lift the state of emergency and use the Internal Security Act from tomorrow until April 30 as the number of protesters has dwindled ... and after pleas from the business community," Paradorn Pattanathabutr, national security chief, told Reuters.
As many as 23 people have died in shootings and grenade blasts since the demonstrations started last November to topple Prime Minister Yingluck Shinawatra, who the opposition suspects, is running a proxy government on behalf of her brother, the former prime minister Thaksin Shinawatra.
The emergency will be replaced by a less severe Internal Security Act, which will still empower the administration to impose curfews and restrict movement of protesters. Even during the emergency, the government had refrained from using oppressive and coercive measures to curb the protests fearing a backlash.
The protests which were raging in Bangkok and the south have now retreated to the capital city's main business locality, Lumpini Park.
Business and tourism hit
The government's decision to repeal the emergency has been prompted by growing concern over the state of the economy because of the protests.
The Associated Press quoted government security official Tharit Phengdit as saying that the decision "will also have a good impact on the country's image in terms of investment, business, tourism, as well as the daily lives of the general public".
"Lifting the emergency law should have a positive impact on businesses. Many really felt the pinch and lost customers because the state of emergency was in place, including tour operators who saw huge cancellations," Kan Yuenyong, a political analyst at Siam Intelligence Unit, told Reuters.
However, experts say that merely lifting the emergency will not put Thailand's business and tourism back on track, as a complete cessation of political uncertainty is the need of the hour.
"In order for the country to be fundamentally strong, I think the conflict has to stop ... I do hope the government and opposition will find a conclusion and look forward," said Pitaya Tanadamrongsak, managing director at Dongfeng Motors.
Tourism has suffered most visibly since the political upheaval, recording a fall of 4.1% in the peak seasons of January and February, compared with last year's averages, according to tourism ministry statistics.
The resolution of the conflict seems nowhere in sight, as the government and the opposition remain adamant over installing their candidates as prime minister.