The prime minister of Thailand released a catchy pop song for Valentine's day. But it has not captured the hearts of music fans and Thais, who used the launch to protest his military-backed regime.
General Prayuth Chan-ocha reportedly penned the upbeat Diamond Heart, which was sung by a Thai army officer then released online on 9 February.
The song narrates the story of two lovers, who must remain steadfast in the face of challenges to their partnership.
Many believe it is a metaphor for the relationship between Prayuth's government and the Thai people.
"Make your heart a real diamond, unrelenting / Side by side today together, obstacles mean nothing / The lessons we learn are new everyday / We have to build our hearts' dream together so it's resilient," it declares, according to a BBC translation.
Sadly, it has garnered 33,000 "thumbs down" responses on YouTube compared with just 1,000 "thumbs up" reactions.
On YouTube and social media, many critics took the opportunity to criticise Prayuth's administration for persistently delaying elections since he rose to power on the back of a coup in 2014.
"People with true diamond hearts would not lie day after day... and seize power from women," one Twitter user wrote, in reference to Thailand's ousted female PM Yingluck Shinawatra.
"How uncool," tweeted another. "He should've written 'Diamond Rings and My Friend's Watches."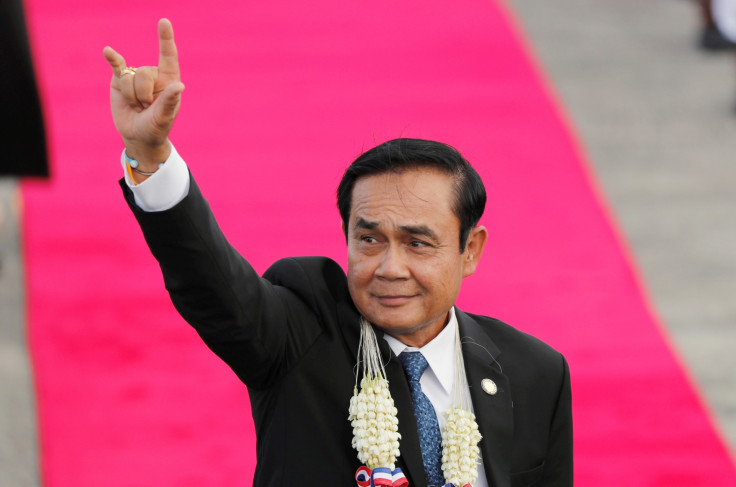 But it was not all bad reviews. One fan wrote on Facebook: "So amazing. Such good content. Let's encourage each other for the happiness of all Thais."
Thai news site Khaosod English reports that it is not the first time Prayuth has written lyrics for a musical number.
One of his previous efforts titled, Returning The Happiness To The People, took on a less metaphorical bent.
Lyrics included: "The day the nation, the King, and the mass of people live without danger / We offer to guard and protect you with our hearts / This is our promise / Today the nation is facing menacing danger / The flames are rising / Let us be the ones who step in, before it is too late
To bring back love, how long will it take? / Please, will you wait? We will move beyond disputes
We will do what we promised. We are asking for a little more time."