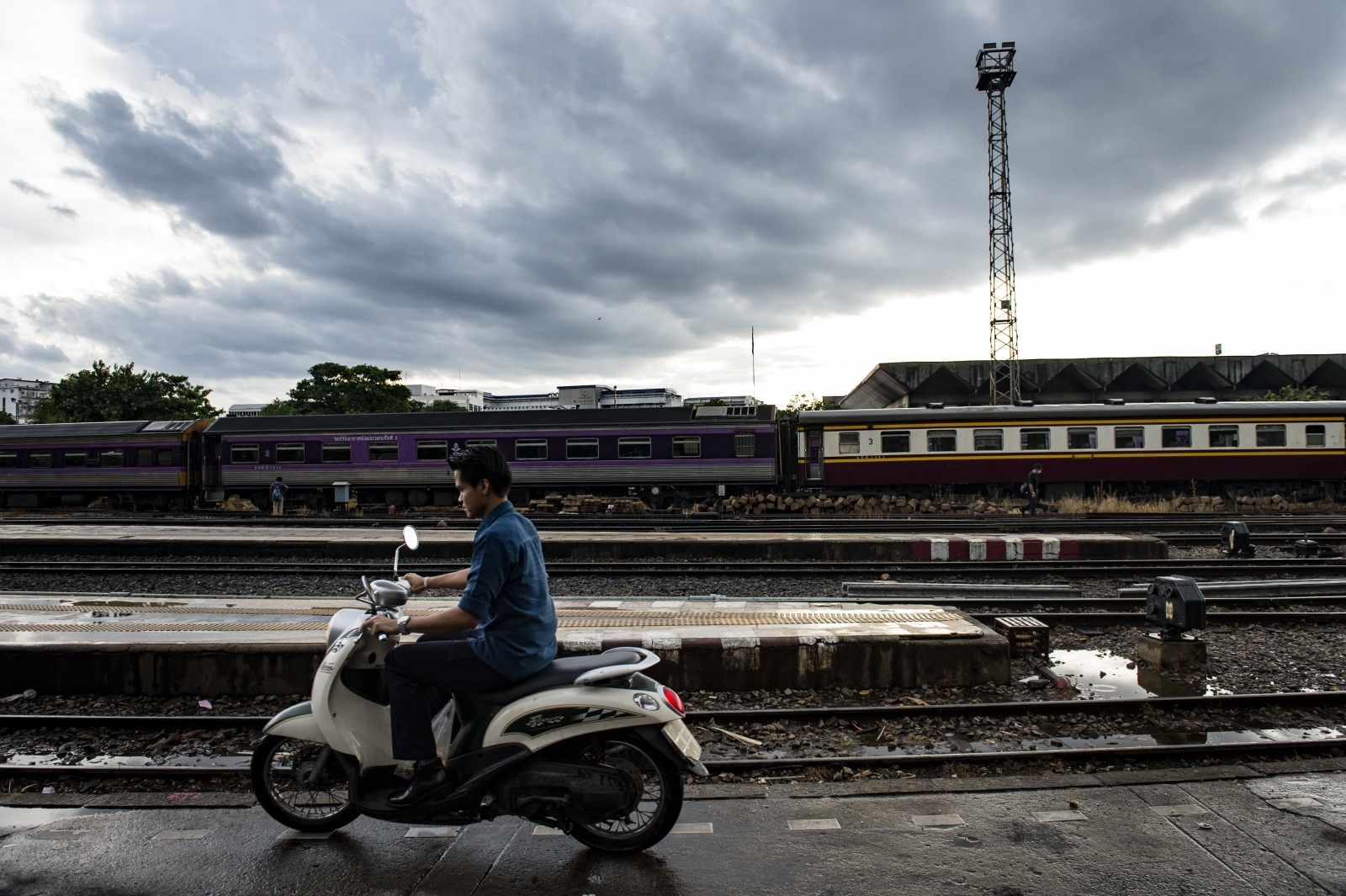 A woman has been killed while posing for a selfie with a male friend on the railway tracks at a Bangkok train station.
Walailak Sukuma, 28, was hit by a train at Samsen station as she posed for her shot alongside a stationary carriage, unaware of a train approaching on the other track.
Her leg was severed in the accident on Thursday (8 February) and she died later that day in hospital, police officer Wissanusak Seub-in told the BBC.
The woman's friend, 24-year-old Amnaj Nawantip, was also hit by the train while posing for the photo. He sustained severe injuries and remains in hospital.
The pair had reportedly been drinking, according to The Nation. Three other friends were with them at the station when the incident happened.
Wissanusak said that the group frequently hung around the station, drinking beer. "The difference is that this time they were taking selfies too. Their friends said they didn't see the train approaching the platform," he said.
"The group said they have learnt their lesson now but it remains to be seen if they will come back in the future."
The incident was the latest 'selfie death' in recent months. The number of people being killed while taking selfies at train stations is on the rise.
In January, a man who was filming himself waiting for a train in Hyderabad, India, was killed when he was struck by it.
In October, three teenagers were run over by a train in the southern Indian state of Karnataka while they were taking a photo of themselves lying on the tracks.