This Valentine's Day, the Thai government is handing out an unusual gift to encourage couples to help boost the nation's low birth rate; prenatal vitamin pills.
Authorities are hoping that the folic acid and iron pills, along with leaflets explaining how to be healthy in order to conceive, will help create a Valentine's baby boom.
According to World Bank figures, in 1960, the birth rate in Thailand was six children per woman. By 2015, this had fallen to 1.5 per woman, the same as Switzerland and Germany.
A rate of 2.1 is generally considered to be sufficient to sustain a stable population, and Thailand has fallen behind neighbouring Cambodia (2.6) and Malaysia (2.1).
Alongside China, Thailand has the highest proportion of elderly people of any developing country in eastern Asia.
The Thai population has already peaked, and at the current birth rate will begin to decline in 2030. This brings with it a host of economic issues such as labour shortages and reduced tax revenue.
Sex is traditionally a taboo subject in Thailand. Although attitudes have begun to shift, health experts warn that conversations about conception and birth will have to become more acceptable if the country's population challenge is to be met.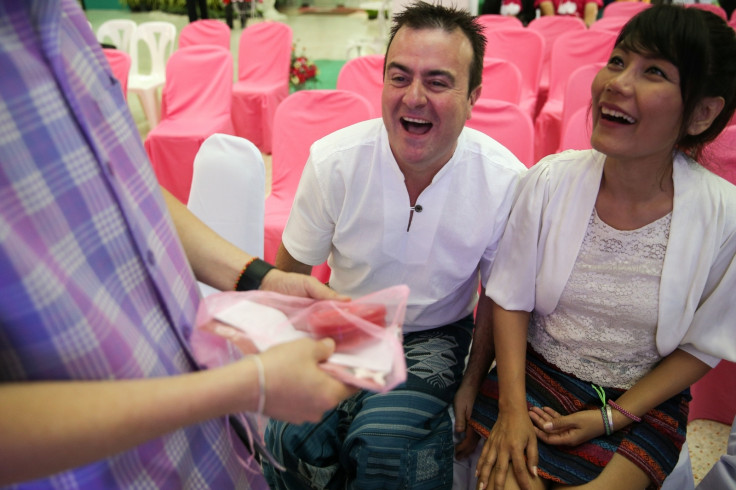 Previous efforts to encourage pregnancies have not worked. Though the government offered cash bonuses and tax incentives, it had no impact. Some analysts argued that what was on offer did not cover the true cost of having a child.
There are several theories as to why Thailand's birth rate has fallen so low, including higher living costs, more onerous work commitments and the population shift towards urban centres, where large families are neither needed nor convenient.
Kasem Wetsutthanon, director of the Metropolitan Health and Wellness Institution, told Reuters that Thailand's successful early 1990s anti-HIV/AIDS campaigns - in which free condoms were distributed all over the country - is one cause.
"From 1970 to 1983 there were an average of one million Thais born each year. After that the birth rate began to decline. Now there are just over 700,000 people born each year," he said.
Kasem also alluded to Thailand's changing family structure, noting: "Now, many are thinking that it is a burden to have children, unlike in the past when children were important for the family."