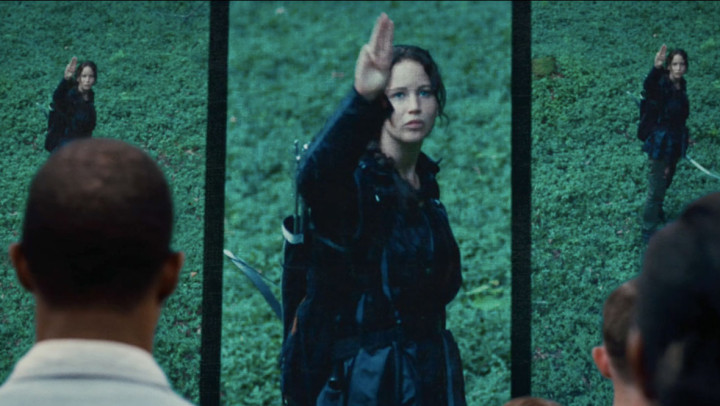 Five Thai university students rallying against the coup have been arrested by police for reviving the three-fingered salute, which is a symbol of resistance inspired by the Hollywood blockbuster "The Hunger Games".
The lawyer of the five detained men, Sasinan Thamnithinan, said they were being questioned by soldiers but have not been charged of any offences.
In combination of the three finger salute, the five men wore T-shirts showing the phrase "Don't Want a Coup," stood in front of General Prayuth Chan-ocha while he spoke on a stage during a visit to Khon Kaen province.
Thai anti-coup protestors adopted the salute which is a figure piece in the dystopian Hollywood blockbuster, starring Jennifer Lawrence, since the campaign began on 22 May this year.
In June, there was a large scale anti-coup march, where hundreds of people sported the three finger salute in a bid to promote liberty, brotherhood and equality.