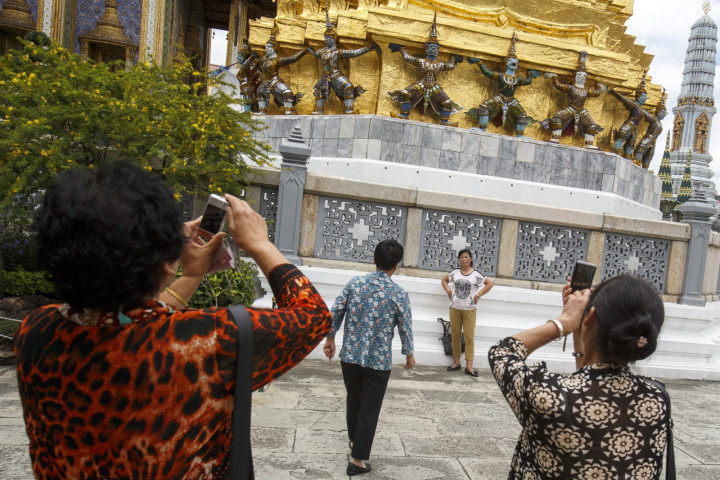 Thailand has offered free visas to Chinese visitors in a bid to boost tourism in the wake of May's army coup.
Bangkok remains under the control of a military junta which seized power in the spring amid massive anti-government demonstrations in the capital.
Chinese tourists are Thailand's biggest customers and they accounted for 18% of all arrivals in July, yet their numbers dropped at a sharper rate than visitors from other countries after the army seized power.
They spent $6bn in Thailand during 2013 alone, an 80% rise from the previous year, and provide a crucial source of revenue for the Thai economy.
Tourism accounts for around 10% of the country's gross domestic product, although the imposition of martial law led to a slump in the numbers of tourists visiting Thailand. The drop was more prominent among East Asian tourists than among those from Europe.
The Tourism Authority of Thailand has boosted its estimates for Chinese visitor numbers to 4.3 million from 4 million but that figure would still be around 6.5% lower than last year.
Overall visitor numbers are predicted to drop to around 25.5 million people, around a million less than arrived in 2013.