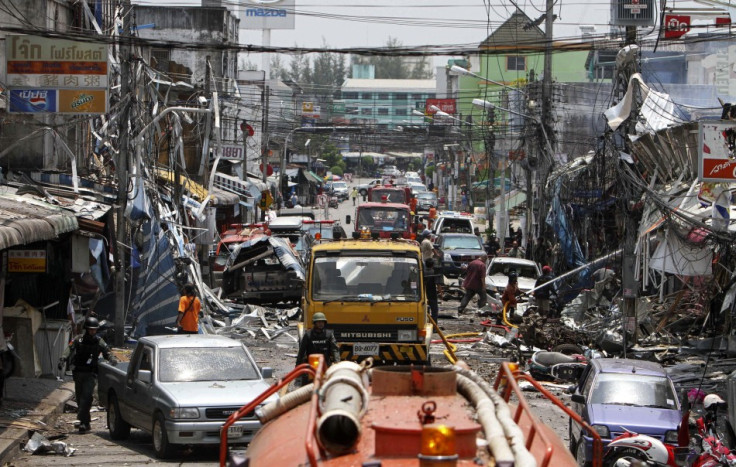 At least seven people are killed and dozens injured as three different explosions rocked southern Thailand on Saturday.
The explosions were minutes apart at the southern province of Yala. The explosives were hidden in motorcycles and a car.
"Seven people are confirmed dead, more than 70 others were wounded in the Yala bomb blasts," AFP quoted Colonel Pramote Promin, spokesman for the southern army region, as saying.
"There were three bombs that exploded, the first is a car bomb and the second and third bombs were hidden in motorcycles," he added.
Several shops, houses and vehicles were damaged in the strong explosions that shook the commercial district of Yala city.
Southern Thailand has been witnessing violent insurgency since 2004, in which thousands of people have lost their lives.
Though the aims of the rebellion are not clear, bomb and gun attacks have killed people from both Buddhist and Muslim communities.
The insurgency is believed to be a backlash to the apparent discrimination suffered by the ethnic Malay Muslims at the hands of the government in the Buddhist majority Thailand.