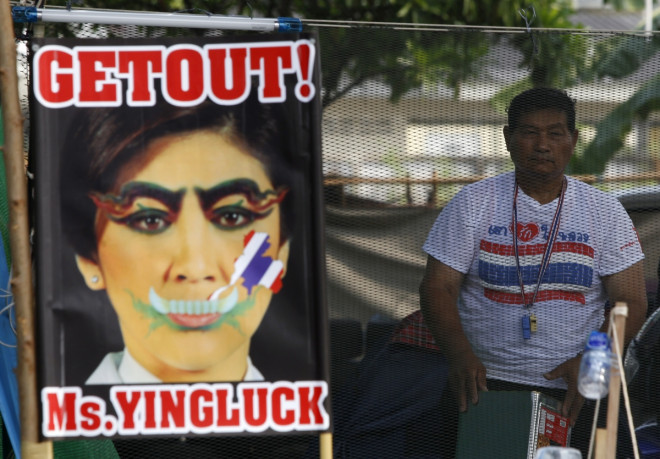 Thailand's caretaker Prime Minister Yingluck Shinawatra has been charged with negligence in the controversial rice subsidy programme, a move that could lead to her impeachment and prosecution amid the deepening political crisis.
The National Anti-Corruption Commission (NACC) has accused Yingluck of dereliction of duty over the rice-pledging scheme, a programme Yingluck says has benefitted the farmers.
Vicha Mahakum, spokesperson for the anti-graft body, said Yingluck has been summoned to answer the charges on 27 February.
The Commission said Yingluck was aware of the corruption prevailing right under her nose but she chose to ignore it.
The NACC's investigation has found that Yingluck, chairperson of the National Rice Policy Committee, was warned by many organisations about the rice scheme corruption but she turned a blind eye towards it.
Yingluck will continue to act as the interim prime minister unless she is indicted, Vicha said.
According to the subcommittee which audits the rice-pledging scheme, the process had caused a loss of about 200bn baht (£3.68b, $6.14bn).
The scheme had propelled Yingluck to election victory in 2011.
On the eve of the NACC announcement, Yingluck denied there were any irregularities in the programme.
"I want the NACC to investigate the rice-pledging scheme without any prejudice or hidden agenda, otherwise good projects could be eliminated," she said in a televised address.
The government currently owes about 100bn baht to farmers.
The latest charges against Yingluck have surfaced when the political crisis in the southeast Asian nation is set to deepen.
In a bid to create another flashpoint, anti-government protesters are due to stage a rally towards the temporary office of the interim administration.
Bangkok witnessed on Tuesday some of the worst clashes since the unrest broke out in November, killing at least four protesters.