Arsenal forward Theo Walcott has urged the Gunners to start on the front foot when the new season begins on the 17th of August. The 24-year-old is desperate to end their eight season barren run and wants to challenge for the Premier league title next season.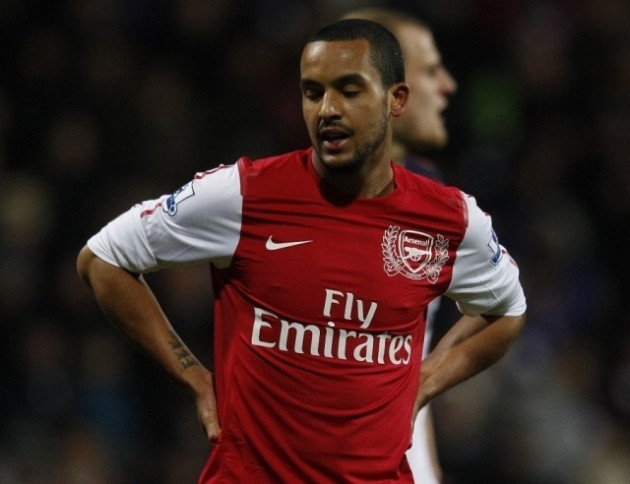 The Gunners went on a 10 game unbeaten run at the end of last season, securing 26 points from a possible 30 following their 2-1 loss to arch rivals Tottenham Hotspur. The run enabled the Gunners to close the gap on Spurs and overcome a seven point deficit to finish above them in the league and secure a top four spot. Walcott believes that a similar run during the beginning of the season will go a long way in helping them challenge for the title.
"It is quite frustrating at times because we should have done that at the start of the season. Who knows where we would have been. We must remember those moments and make sure we do it from the start. We could be challenging for anything. We could beat anyone. We want that sort of fear factor, especially at the Emirates," Walcott said.
The Gunners are currently on a pre-season tour to Asia where they will play in Indonesia, Japan and Vietnam before returning to England for the start of the Premier League.
Meanwhile, Santi Cazorla believes that the Gunners will only get better next season and their unbeaten run last season will be extremely beneficial in putting in a proper run for the title.
"Every team in the league has a complicated period at some point and their level drops. When the team doesn't win and we don't get the results we want, the collective confidence does drop a little and that's natural. Now, we've put in a spectacular run-in and you can see the difference in mentality," Cazorla said.
"We have great players. I'm sure next season we'll be a better team and we'll improve. There are young players. It's clear this squad has plenty of potential to improve. Next season, we hope we can be even better and win trophies and the supporters can enjoy it. That's what Arsenal really wants. I hope I can keep developing too," he added.