There has been a stark rise in fast food restaurants in the poorest areas of the UK
Obesity causes more than 30,000 deaths and costs the NHS over £6bn a year.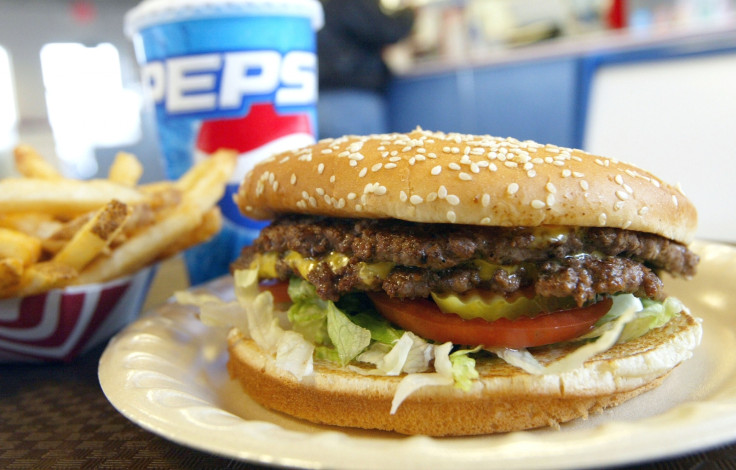 The number of fast food restaurants in England has risen to a total of 56,638, an increase of 8%, since 2014, with councils now clearly trying to tackle obesity levels via strict planning rules that aim to limit new fast food joints.
Cambridge University's Centre for Diet and Activity Research and Ordinance Survey have released new figures showing a rise of approximately 4,000 restaurants in the last year, with a heavy concentration in the northern parts of the UK, especially in the poorest and deprived areas.
The data shows a clear division between the north and south of the UK. Of the 30 council areas with the highest number of takeaways, 25 are concentrated in the North-West region.
The more deprived councils have seen a sharp increase in the number of fast food outlets. For example, Tower Hamlets and Newham in London are the boroughs with the highest percentage increase, growing 7% since 2014.
Blackburn has the highest percentage of space given to fast food chains: 38%. For this reason, the area has seen an increase of 24% in the number of fast food restaurants since 2014 and now it has 1.60 takeaways per 1,000 residents.
However, Blackpool and Manchester have an higher number of takeaways per 1,000 residents, growing 13% and 12% respectively from 2014.
With nearly 63% of adults and a third of children between 2 and 15 years old being obese or overweight in the UK, the trend is worrying. According to Public Health England, obesity causes more than 30,000 deaths every year, increasing the risk of further health problems.
Treating obesity costs the NHS £6bn a year and with the growing consumption of fast food this figure is expected to rise to approximately £10bn by 2020.
© Copyright IBTimes 2023. All rights reserved.