Manchester United will have to wait another 12 months to formalise their apparent interest in Anderson Talisca, with Besiktas reiterating that the Brazilian loanee will remain in Istanbul for the 2017-18 campaign.
Jose Mourinho is believed to be a long-term admirer of Talisca and recent reports from Turkish daily AMK suggested that he had agreed to follow Benfica teammate Victor Lindelof as the Red Devils' second summer signing.
Besiktas subsequently refuted those rumours, however, with Metin Albayrak claiming that they, having agreed a two-year loan deal with the Portuguese champions last summer, would have to be informed of any transfer.
Talisca's agent, Jesse Carvalho, subsequently revealed he had "no idea" where such speculation came from.
Now another Besiktas official, Umut Guner, has insisted there is no deal with Manchester United and that the 23-year-old - a former transfer target for both Liverpool and Championship outfit Wolverhampton Wanderers - will remain at Vodafone Arena for the duration of his loan.
"There is no deal with Manchester United or anyone else in place," Guner was quoted as saying by turkish-football.com. "We agreed to a two-year deal with Benfica. The loan did have a clause that he had to activate the option which we did. Talisca will stay at Besiktas on loan for another season."
It had been mooted that the £22m ($28m) release clause in Talisca's current Benfica contract could be activated during his time in Turkey, leaving Super Lig winners Besiktas effectively powerless to prevent him from moving elsewhere on a permanent basis. However, Guner dismissed those suggestions as inaccurate.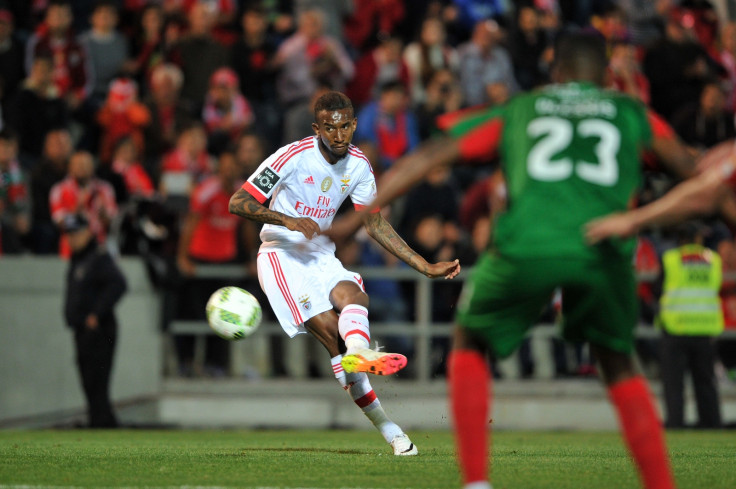 "Reports claiming that he can be signed for his £22m release clause are false, he has a deal with us," he added. "If a club wants to sign him now they will have to wait another 12 months."
Work permit issues were said to have scuppered Talisca's shock transfer to Wolves last year. Speaking during a recent interview with Globo Esporte, the Brazilian Under-23 international, who scored 17 goals and provided six assists during his first season with Besiktas, admitted it would be a dream to play at Old Trafford and claimed that Mourinho's appreciation for his talent was longstanding.
"It's a love that exists, I will not lie," he said. "It's a dream, something all players want. But it [a move] does not depend on me alone. It depends on Benfica, my representatives, who are dealing with the situation. But soon, soon, they will have the news there.
"It's something that all players want [a move to Manchester United]. I had a good season and, as I said, his [Mourinho's] love is old and I like his work as well. I hope everything works out."