There's one problem with Attorney General Jeff Sessions' crime stats
FBI's own data contradicts Sessions claim that there's a rising trend in crime.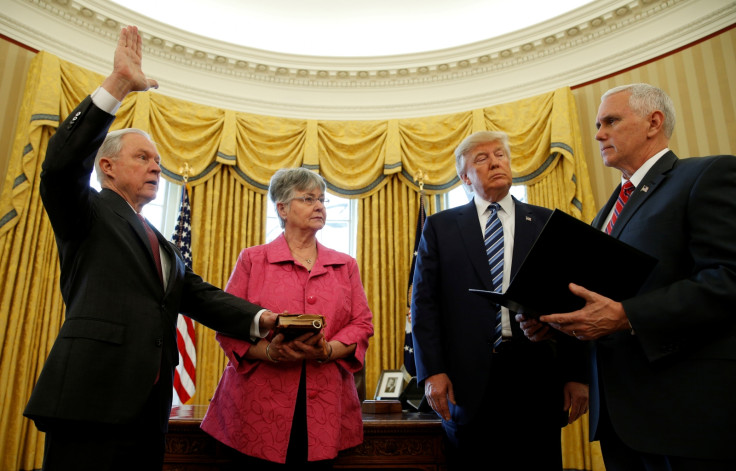 Attorney General Jeff Sessions was sworn in to office early Thursday. In his speech he said crime is on the rise and is on a permanent, upward trend unless something is done.
But the new attorney general, who oversees major law enforcement agencies inside the US, may want to brush up on the Federal Bureau of Investigation's (FBI) crime statistics.
"I wish the rise that we're seeing in crime in America today were some sort of aberration or a blip," Sessions, 70, said after being sworn in by President Donald Trump in the Oval Office. "My best judgement, having been involved in criminal law enforcement for many years, is that this is a dangerous, permanent trend," he said.
Yet the FBI's numbers on violent crime from 1991 to 2015 (a nearly quarter century trend) show that crime in America is far from permanently trending upward. In fact, it's been trending lower for decades.
Today the violent crime rate is roughly half of what it was in 1991. Among that are the number of murders, robberies, and aggravated assaults. Property crimes are also down.
Yet Sessions attitude mirrors that of his boss, President Trump. "We face the rise of crime and the threat of terror. It's not getting better," Trump said during Sessions swearing in, adding that under Sessions it will "get better very soon".
© Copyright IBTimes 2023. All rights reserved.