Theresa May stepped forward as prime minister on 13 July, historically making her the UK's second ever female leader and, as David Cameron jibed in the House of Commons yesterday afternoon, her appearance made it 2-0 to the Conservative Party.
Known for slightly daring sartorial choices in parliament, the politician's attention to relatable British designers should reinforce No 10's trend in its supporting for homegrown talent.
Not seen as a political wallflower, May stood out against the black backdrop of No 10's door in a vibrant acid yellow and midnight blue, colour-blocked layered jacket by British designer Amanda Wakeley.
A statement piece which says her style is not about to change now she has the top job, May's Springsteen boxy jacket from the UK designer's spring/summer '15 collection retailed at £695 but is now out of stock.
May's unusual shoe choices are another thing looking set to remain with the return of the leopard-print heel. Since the debut of an LK Bennett pair in 2002 at the Conservative Party conference, her punchy signature has come to symbolise her confrontational approach and a desire to be noticed.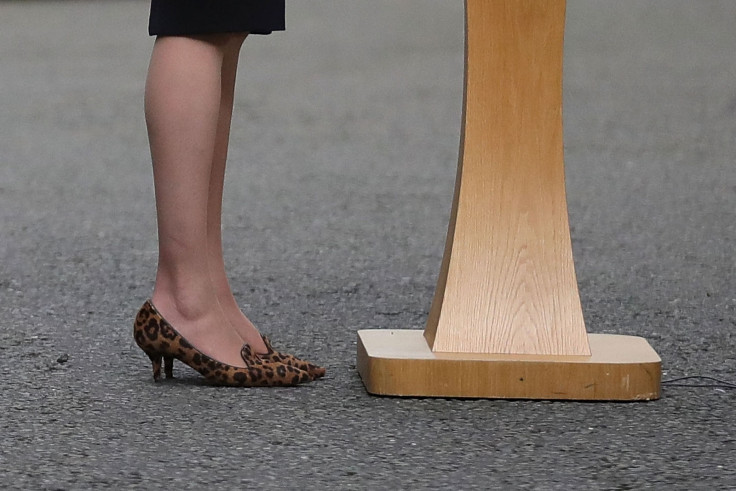 The pointed, low-heel kitten heel courts she wore yesterday ensured that the long-standing trend made its way through Downing Street's doors as a leader's footwear of choice. However, some tabloids have taken the May's footwear and poked fun at the idea of leopard print at No 10.
May has been loyal to UK designers throughout her time in office, favouring her £1,190 Vivienne Westwood suit for occasions when the need to stand out is imperative. It came as no surprise when she donned the tartan two-piece when launching her bid for Conservative leadership.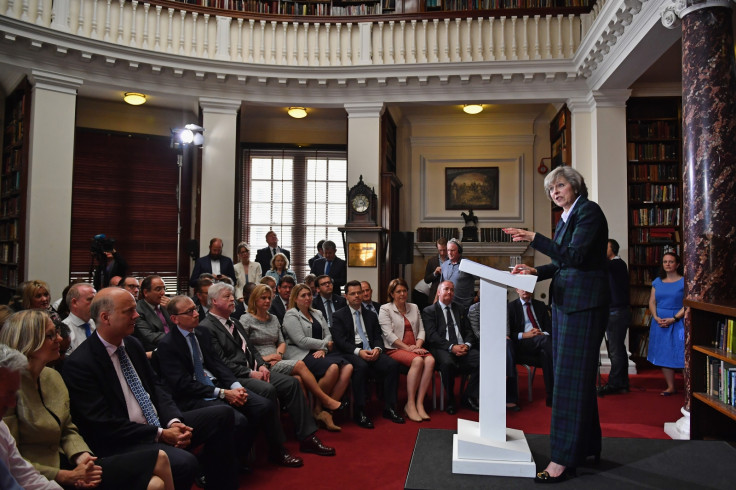 May's style is now synonymous with her persona, and the likes of Westwood, Wakeley, Hobbs and LK Bennett among other British brands are part and parcel of her identity. High street and a high-end mix of attainable brands, in particular British ones, make her appear relatable – whether her policies do or not.
Clearly May is not in office to merely replicate Samantha Cameron's turn for British fashion but let's hope she stays loyal to the British brands she has relied on during her career thus far.