With Theresa May currently packing to head to David Cameron's former residence at number 10, the country will once again be led by a female prime minister, the first since 1990 and the talk of political intention, party rivalries and inevitable discussion of post-Brexit has been pushed aside once again as talk turns to wardrobe.
The promotion of her own style and the power of dressing for the female leader who has nestled herself into the boys club of British conservatism is nothing new with the shadow of Margaret Thatcher looming over the forthcoming Prime Minister. However, rather than focusing on May's sartorial style as a hindrance to her potential, perhaps it is worth noting that the shoes she puts on are certainly designed for leading, whether we like it or not.
The Fawcett Society started a campaign last year called #viewsnotshoes in order to challenge media to highlight female politician's policies rather than clothing, but it seems that May's style has become very much a part of her politics, using footwear and fashion to firmly and continuously mark her territory as a stand out candidate.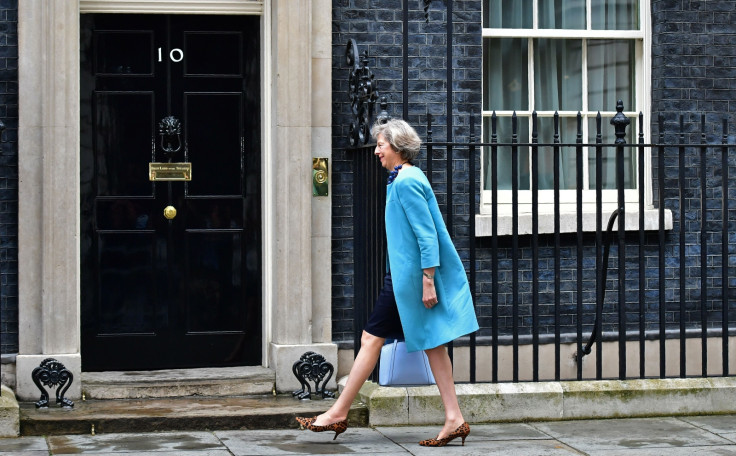 At the 2002 Conservative Party conference, the then Conservative Chairwoman made headlines when she debuted her now iconic leopard print heels as she addressed her party about the need to step away from Punch and Judy politics, damning Tony Blair and asking for the party to be more representative of Britain as a whole. The rhetoric is as applicable today as ever was and so are her shoes. Confident and confrontational, May's leopard print sartorial statement has continued to prove that she is very serious about her image and being noticed.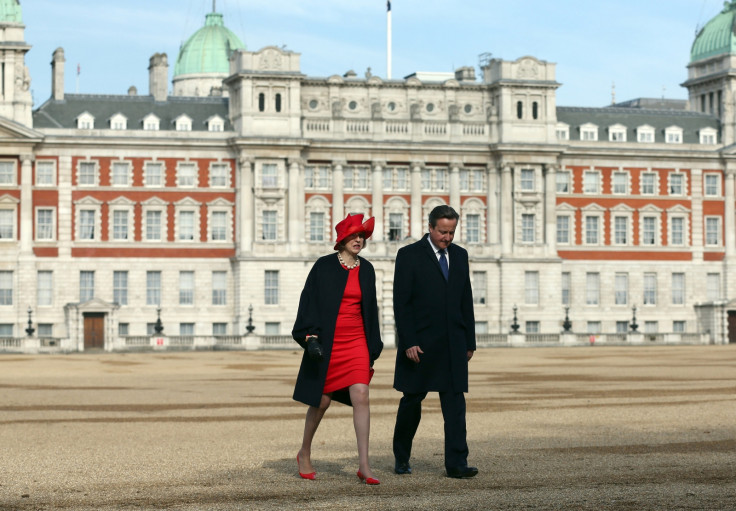 In a recent Evening Standard interview May declined to number how many pairs of shoes she owned, but noted that it was "fewer than Imelda Marcos" yet for the accompanying shoot she sat with her feet firmly in the foreground protected by a vibrant red and natural toned leopard print heel, very similar to the pair that she wore to launch her party leadership campaign. Standing out has become part of her political agenda and the shoes are as intrinsic to this as Thatcher's pearls were.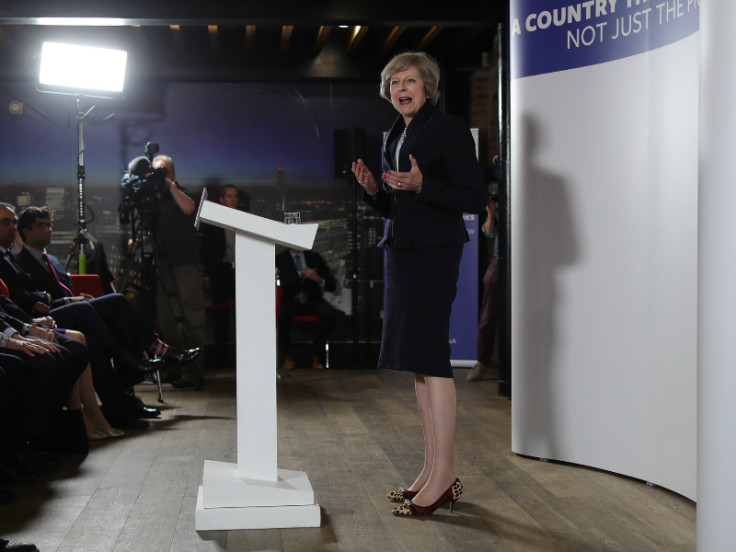 Before even stepping into the top job, May distanced herself from the homogenised style of the female politician with success, eschewing the simple skirt suit and matching accessories that the likes of Nicola Sturgeon, Angela Merkel and short-lived rival Andrea Leadsome rely on and refused to bow to the pressures upon women in power to simplify their dress sense in order to be taken seriously. When Hilary Clinton moved from first lady to Democratic candidate, the designer labelled stayed with her but the style altered dramatically from directional to serious.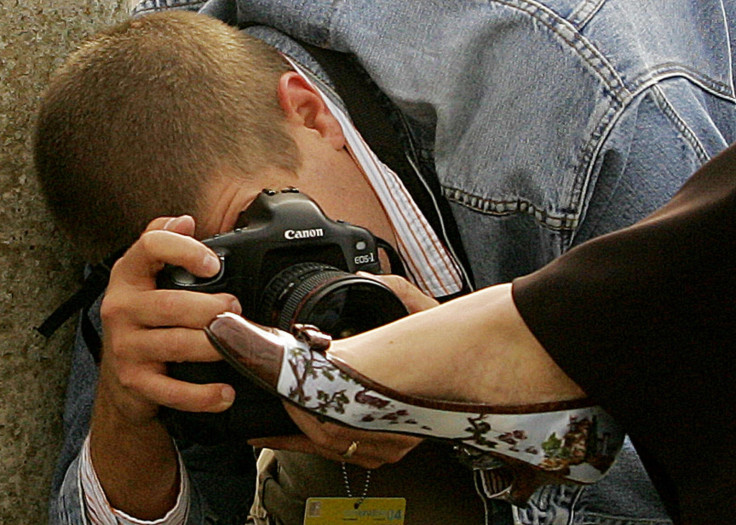 During her Desert Island Discs, May said she would take a lifetime subscription to Vogue as her luxury item, a refreshing admission from the then Home Secretary but the ongoing belief that caring about one's appearance is tantamount to political incompetence does not work with May and nor does a playful shoe choice mean that she is in anyway frivolous. Nick Clegg reportedly told he reportedly told David Laws: "You know, I've grown to rather like Theresa May... She's a bit of an Ice Maiden and has no small talk whatsoever - none. I have quite difficult meetings with her."
It could of course be questionned as to whether her style would have altered if she had to achieve the vote of the country to be Prime Minister rather than succeeding Cameron a la Hillary Clinton but it seems unlikely having already held the title of the longest serving Home Secretary in 50 years.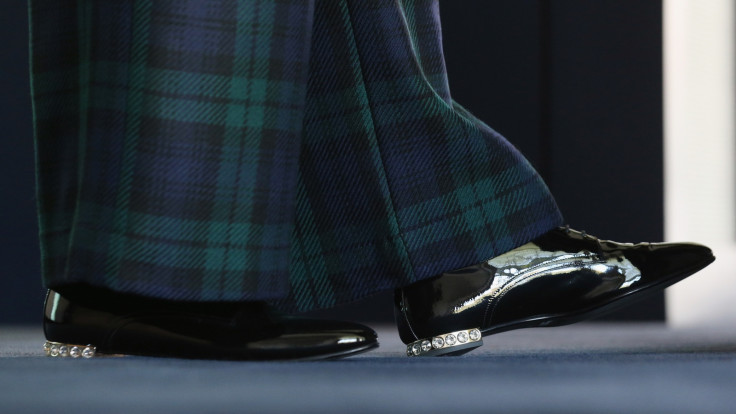 Patent knee high boots to Buckingham Palace and lipstick printed pumps to Downing Street already prove that the 59-year-old is confident that her style should not and will not detract from her political work and nor should they. Of course her choices are not always the best they could be and the likes of the IMF Chief, Christine Lagarde could certainly give her a run for her money in the style stakes but at least there is confidence.
Whether or not you are a fan of the new Prime Minister's political or pumps you cannot argue that she is willing to back down on either and enters Downing Street with confidence and probably a carefully chosen leopard print heel.
Click through to see Theresa May's best footwear to date: