Theresa May has been forced by Eurosceptic Tory MPs to back down on her pledge that the UK's post-Brexit trading ties would mirror those of the EU.
The prime minister will give a keynote speech in London on Friday (2 March) in which she will set out five tests for a successful Brexit.
But pro-Brexit cabinet ministers have pressured her to drop May's promise that there would be "binding commitments" to mirror EU rules in some sectors, The Times reported.
She will say in the speech at Mansion House that the rules the UK and the EU share will diverge over time and that she wants a broad agreement that covers more sectors than any other free trade agreement in the world.
"I believe that is achievable because it is in the EU's interests as well as ours and because of our unique starting point, where on day one we both have the same laws and rules.
"So rather than having to bring two different systems closer together, the task will be to manage the relationship once we are two separate legal systems," she will say.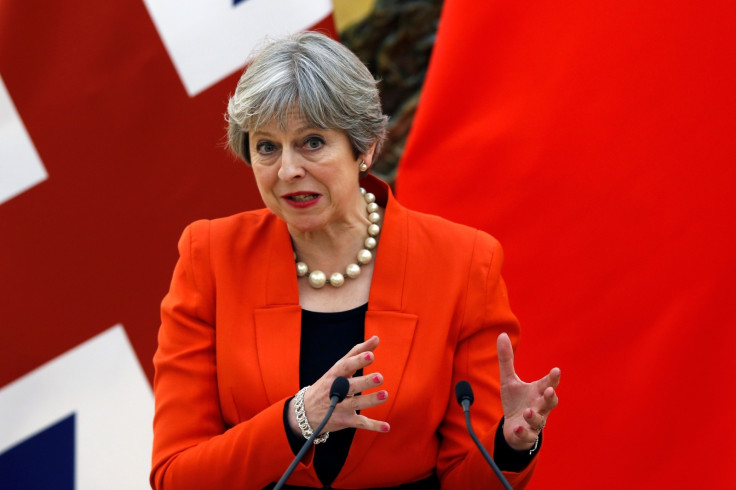 Brexit Secretary David Davis is concerned that approach might tie parts of Britain's economy to the EU without having a say, with one Cabinet source telling the Telegraph: "It would make us a rule taker".
Her speech will address both Brussels, try to ease divisions in her own party as well as in the country following a turbulent week in which there were clashed with the EU over Northern Ireland. Labour leader Jeremy Corbyn also stole a march by assuring the business community that under his premiership, the UK would remain in the customs union.
May will say: "We must bring our country back together, taking into account the views of everyone who cares about this issue, from both sides of the debate."
The European Council president Donald Tusk told the UK prime minister on Thursday that friction in trade was "inevitable" after Brexit.
"There can be no frictionless trade outside of the customs union and the single market," he said.